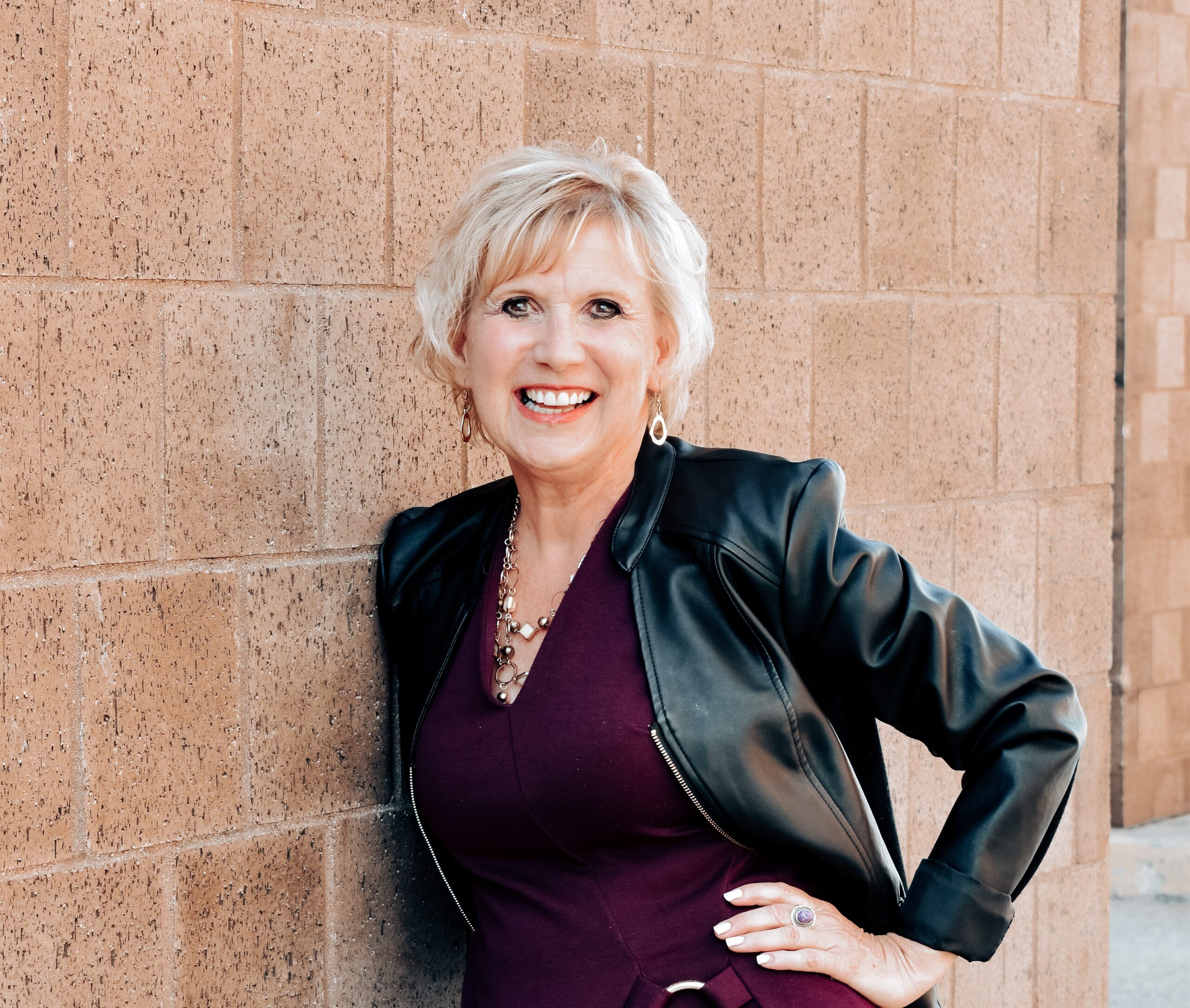 We all know people who are habitually negative and who use their life experiences to prove that life is unfair to them. The highly successful business and publishing history of Mj Callaway provides a powerful antidote to these "naysayers."
MJ, motivational speaker, corporate trainer, and author of over 2,000 articles and 11 books, learned resilience as a child whose family moved six times before she entered eighth grade. Although she didn't name the practice "bouncing up" then, she developed the habit of viewing each new day as an opportunity.
This doesn't mean she had a tragedy-free life. Her alcoholic husband tried to run her over with his truck, and she left that marriage with only $500. In 2016, she turned a cancer diagnosis into a positive experience.
And while these life-changing experiences were occurring, she developed her professional and writing careers, focusing on the importance of mindset and always bouncing up into new opportunities. Many of her articles became part of her books. Her philosophy of life provided the groundwork for additional books, the latest of which is Bounce-Up. She also incorporates this philosophy into her motivational speaking. The book has led to the development of a digital course that teaches its principles.
We all need inspiration during difficult times, and MJ's story can give you the inspiration you need to bounce up into the opportunities of every day.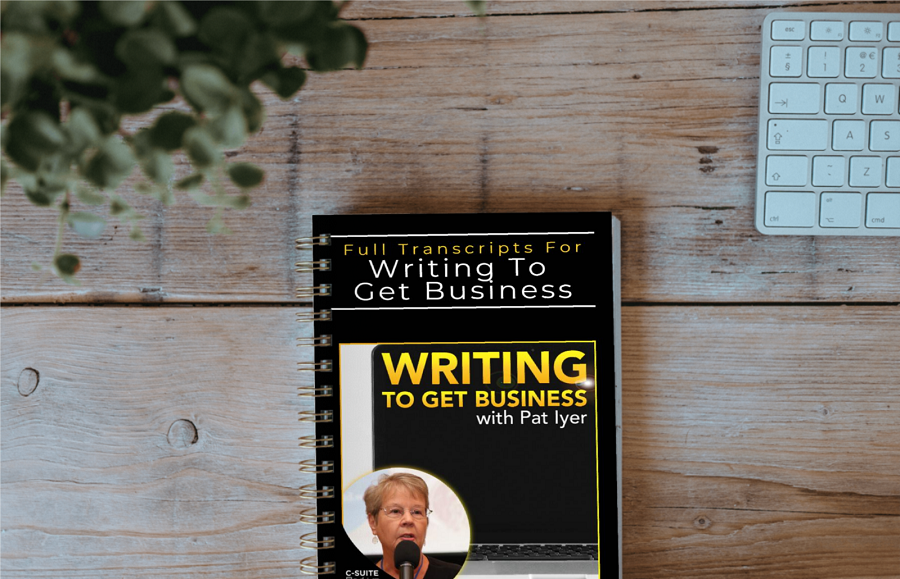 Join Pat in this episode of Writing to get Business Podcast and learn about the business opportunities around book writing.
• How do our personal attitudes impact our professional lives and provide rich material for writing?
• Why is article writing and publishing a good pathway to book writing?
• What's the value of writing books that reflect your business values and practices?
• Why is using stories so powerful in writing and presentations?
• What is a Power Team?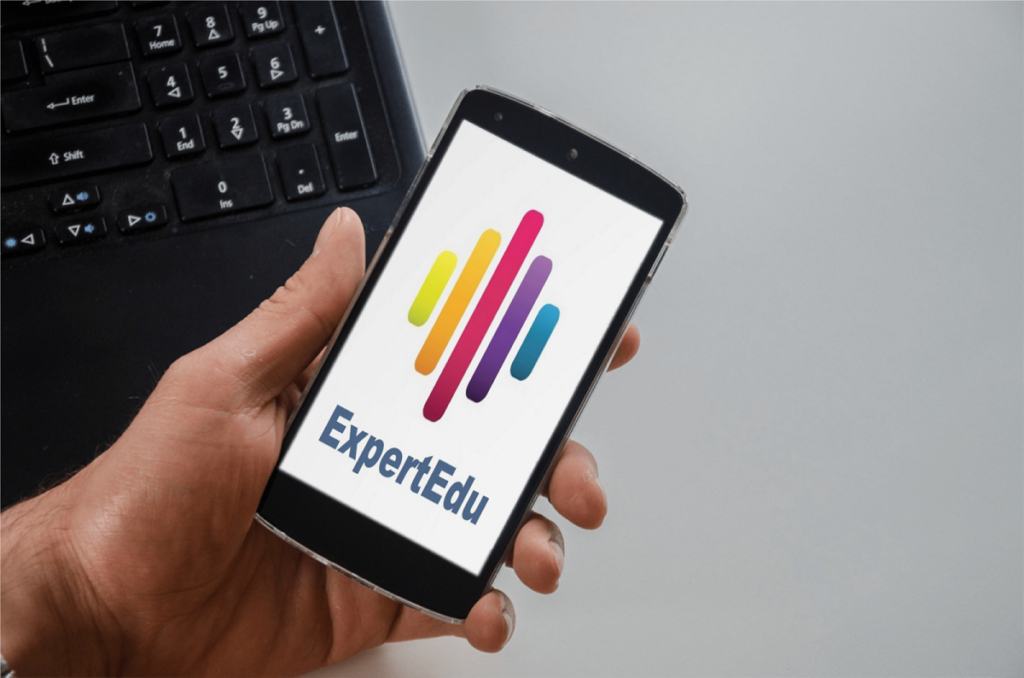 Announcing: The new smart phone mobile app for enhancing your writing
Want to learn on the go?
No more lugging around your laptop, waiting for your laptop to boot up, hooking into wifi, typing long URLs, or repeatedly signing into our system.
You'll get instant access to information in several formats. Carry your content in your pocket.
What's on the app?
The app puts our content in one place for you.
Whether you have an hour or 10 minutes to spare, you'll find something on the app to enjoy. –
Free online training
Blogs
Videos
Courses
Free resources
Your Presenter
Corporate trainer and motivational speaker Mj Callaway is an award-winning author of 11 books. Her sweet spots include increasing team resilience, crushing change, and boosting sales quotas. As a two-time cancer warrior and domestic violence survivor, she's known for shifting attitudes and producing results.

Mj's sales experience includes selling three times her annual quota and only female in the Top Five for a national builder. She's a certified sales professional, certified virtual presenter, and past president of the NSA, Pittsburgh. Her current book, Bounce-Up: Outpower Adversity, Boost Resilience, Rebound Higher, has been endorsed by the Healthy Workforce Institute's CEO.