Professional Speaker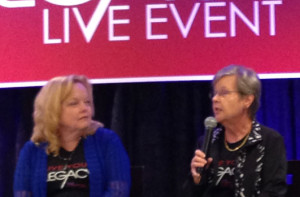 IMPORTANT: All of Pat's presentations are customized. She works with you to understand your audience, concerns, and goals for the presentation.
Are you a healthcare provider? Bring Pat, an experienced legal nurse consultant to your conference or institution for a medical-legal education seminar!
You will receive critical information about nursing liability, patient safety, and risk management. Pat is an experienced expert witness and nursing author who shares lessons learned from years of reviewing medical records for liability. Her audiences rave about the way she combines stories and humor to make her points and keep their attention.
Does Pat do media presentations?
Yes, Pat has shared her expertise on TV shows with attorneys and as a guest on CBS, on radio shows, and on podcasts. To invite Pat to your show, contact her using the short form on this page or call 908-391-7933.





Can Pat do a private training for my healthcare facility?
Of course, Pat recognizes the sensitive nature of discussions of medical liability. Whether you have a team of healthcare providers, or hundreds of nurses, or it is just you, Pat will customize the training to educate your team to perform better. She works with hospitals, nursing homes and ambulatory care facilities. If your team wants to reduce risk and improve patient safety, she can help.
Will Pat participate in podcasts?
Pat is both a guest and a moderator of podcasts. She established Legal Nurse Podcast in 2018, the only podcast for legal nurse consultants.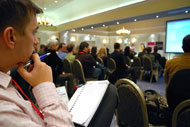 Yes, since 2008, Pat has planned, presented or moderated over 100 webinars, teleseminars, and online courses. Her programs are available through www.LegalNurseBusiness.com. She has also presented webinars for the American Association of Legal Nurse Consultants, Kansas Medical Mutual Insurance Company, and the American Association of Nurse Life Care Planners.
To find out more about having Pat present virtually to your audience, contact her using the short form on this page or call 908-391-7933. International clients should call 001 908 391 7933.
Story Angles/Topics
When the worst occurs: analyzing medical liability
How to improve medical documentation
What hospitals can do to deliver safer care
Samples of TV Interviews with Pat Iyer
Does Pat speak internationally?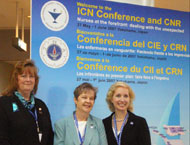 Absolutely. Pat has presented in Australia, Canada, Denmark, India, Japan and Spain. The International Council of Nurses has invited her to three countries to present to an international audience of nurses. Her topics are about health care, medical liability, nursing documentation and are universal messages. To see samples of her presentations, check out the sample clips and DVDs in the shop.
If you'd like to talk to Pat about having her speak in your country, use the contact form to the right or call 001 908 391 7933.
What does Pat's membership in the National Speakers Association mean to me?

The 3,600 member National Speakers Association consists of experts who speak – a description that fits Pat. Since 2008, after meeting the qualifications to join, Pat has been a proud member of this premiere organization for professional speakers. She continues her professional education through NSA workshops and conferences, specifically designed to help speakers improve their platform skills, grow their speaking businesses through new technology and techniques, and deliver excellence for their audiences.
To set up a presentation with Pat, contact her via the contact form to the right or call 908 391 7933.
---
Pat's Partial Client List
Academy of Medical-Surgical Nurses
American Academy of Ambulatory Care Nursing
American Association of Legal Nurse Consultants
National Association of Orthopedic Nurses
American Association for Justice
How do I find out more?
Complete the checklist on the side of this page or call Pat at 908-391-7933.