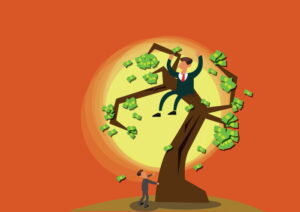 If one point of agreement exists among influencers and business leaders, it is that how people do business in the coming years will change and how we define wealth will also change.
You may be wondering how this applies to writing. Don't worry, I'll tie that in.
Our Learning is Different
When was the last time you attended a large in-person event? I'll bet it is likely more than a year ago.
In practical terms, the age of the huge conferences where many business people met clients may be over, at least for a while. Business trips may also be mostly a thing of the past. I know my carry on luggage has a layer of dust on it.
How will people make business connections in the future
In my own business, I addressed this need by designing and giving a course on online networking in April 2020. The class filled quickly (evidence that many are recognizing the value of online solutions to networking), and the attendees participated with commitment and enthusiasm.
The success of the course encouraged me to develop additional projects in this vein. It also brings home once again, the principle that has guided me for decades in my various businesses.
I have clarity about my priorities. One of these is to provide innovative services that my potential clients need. Another—and this goes to the heart of my business philosophy—is that my customers, clients, students, and authors are my wealth.
They're how You Define Wealth, Too
More than has been true in recent history, potential clients and customers, both corporate and individual, spending more carefully and looking for the best value for their money.
They will also be looking for businesses that genuinely care about their needs, that want to help them to prosper.
The time has come for any business that wants to succeed to recognize this:
The true wealth of any business is its customers and/or clients. Nurturing these relationships is more important than any other practice related to your company.
Businesses must find new ways to communicate and expand established successful practices.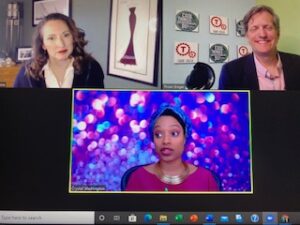 Videoconferencing and other online techniques will continue to flourish. We can expect to see innovations and improved technologies and security.
However, companies will also need to develop increased expertise in written methods of communication. Blogs, newsletters, podcast transcripts, and books will proliferate. And you'll surmount the challenges of writing a book.
To preserve and strengthen your business will take imagination and focus. Written communication can provide a valuable way to connect meaningfully with the wealth represented by your clients and customers. You'll be able to define wealth in terms of the numbers of people you serve to help them in their lives.
Pat Iyer hosts Writing to Get Business podcast, found on patiyer.com.