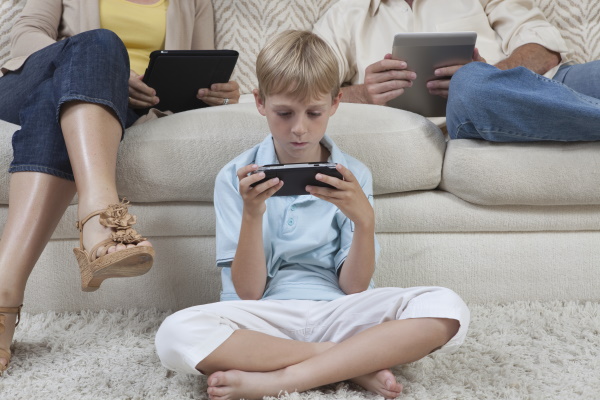 For many people, writing the book is the easy part. Whether you have a body of work ready to repurpose (such as a blog you've maintained for several years) or a ghostwriter at the ready, or you just really like to write, getting your book on paper is simple. Getting your book published is another matter.
Others will take issue with me describing anything about writing a book easy. They find the process difficult, draining, and time-consuming. This is why a distressing number of books are not finished.
You basically have five options when it comes to publishing your book, and each one has its pros and cons.
PDF Ebook
Probably the simplest method to publish a book, all that's required with an ebook is to click "Save as…" in your Word document and choose "PDF." Then you can sell the resulting file on your own website, or upload it to a number of other ebook marketplaces online.
Adding attractive formatting touches and images increases the value of an ebook. I recommend downloading a variety of ebooks to gain ideas about how others design them. You'll see a wide variety of approaches, from highly formatted and designed to barebones.
Ebooks don't quite have the authority that printed books carry, but if you're on a budget and don't have the skills to format your book for print, then this can be a viable option to get you off the ground. It's also a great way to share your book with advance readers to get those all-important testimonials.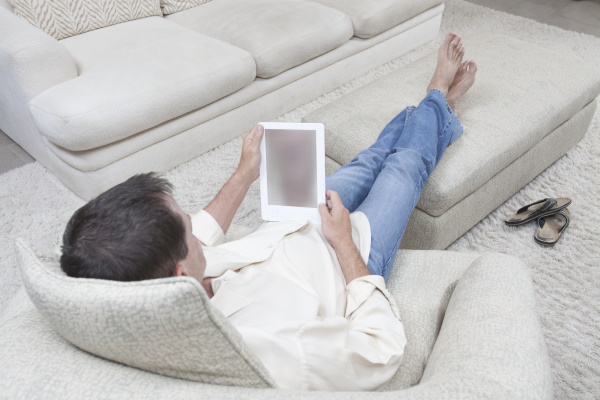 Kindle as a way of getting your book published
The darling of the self-publishing world, Amazon's Kindle marketplace makes it easy for you to publish your book. In fact, with just a few minutes of formatting, and another several minutes spent on their step-by-step uploading system, you can have your book on their virtual shelves in less than an hour.
With its incredible popularity and the ability to offer "free days" during which anyone can download your book at no cost, Kindle is a great way to build a buzz quickly.
Several of the authors I've helped as an editor have run successful 99 cent Kindle book launches to achieve best seller status.
If the formatting process throws you, there are layout artists familiar with Kindle formatting who will take on this project for a fee.
Audiobook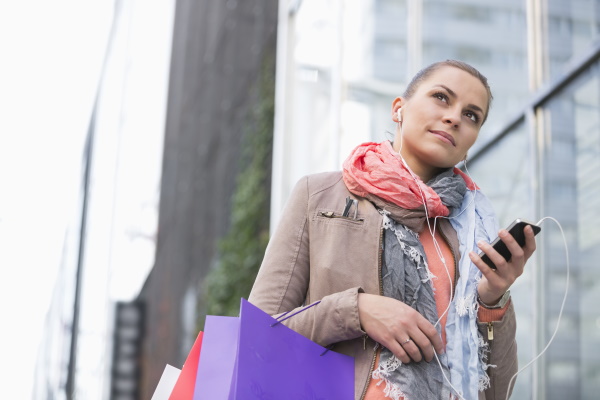 Certain types of content works well with an audiobook: Self-help, spiritualty, history, health and fitness, and business topics. Others books which require a visual element will flop as an audiobook: quotation books, travel guides, reference books, or any book that relies on extensive figures or photos.
The vast majority of audiobooks are sold on Amazon's audio platform called ACX (Audiobook Creation Exchange). There are other platforms but these have little market share.
Choose whether you want to narrate the book or hire a professional narrator. If you decide to do it, research the specific technical aspects to recording the book, such as
How you name the files
How many seconds go at the beginning and end of each chapter
The acceptable noise level
How you separate the files
Print on Demand
The best choice for self-published authors for getting your book published is technology that allows for a single book to be printed on demand. Until just a few years ago, if you chose to self-publish your book you'd likely have to shell out for hundreds if not thousands of copies up front, leaving you with a garage full of books to sell on your own.
Print on demand is different. Buyers order your book from sellers such as Amazon (whose Kindle Direct Publishing arm is itself a print on demand enterprise), and the book is printed and shipped the next day. This makes it easy and cost-effective for everyone to become a published author.
Traditional Publisher
The most difficult and time-consuming option, getting your book published with a traditional print publisher will also get you the most audience and press.
Traditional publishers produced my first several books, and at a time where self-publishing options did not exist. I'm glad I learned the publishing process from experts who knew how to recruit me as an author, walk me through the stages of getting the manuscript ready for printing.
Now, the drawbacks of traditional publishing are many, though. To start, it's extremely difficult to get a traditional publishing house to take on a new author. Self publishing and the pandemic take their bite out of the reach of traditional publishers.
If you do manage to get the attention of a publisher, your royalties (the amount you earn from your book) will be very small—maybe as little as 10-12% of the net cost. Finally, the length of time it takes from manuscript submission to final publication can be a year.
All that said, a book with a traditional publishing insignia on the spine does carry a bit more weight when it comes to press opportunities than does a self-published book.
Many new authors initially choose the ebook format, and then move to Kindle and print on demand. Given enough buzz and sales, getting your book published by a traditional publisher becomes easier to attain as well. The important thing is to get your book written, and then publish where you're most comfortable. The rest will come naturally.
Pat Iyer works with authors to get them started thinking about the ultimate outcome of writing their book. Contact her through the form on this site at patiyer.com/contact.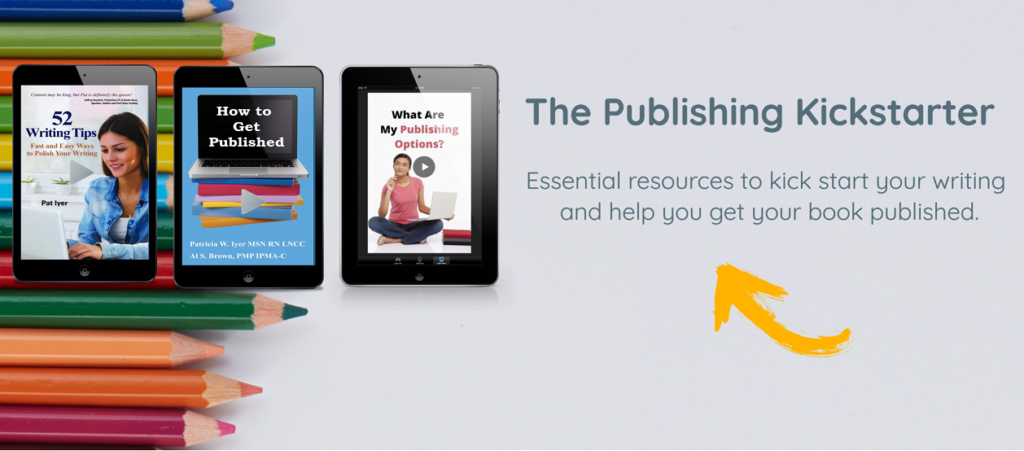 Are you unsure if you should self-publish your book, seek a hybrid publisher, or find a traditional publisher?

There is a lot of misinformation about your publishing options. And it is a buyer beware world. This 3-video course strips away the mystery and risks.
Discover how to sidestep the expensive trap of vanity publishing.
Find out what you'd need to do to get the attention of a traditional publisher.
Determine the steps in self-publishing.
The Publishing Kickstarter is a new bundle of resources for writers. In addition to the video course, it includes two of Pat's 49 books: 52 Writing Tips, Fast and Easy Ways to Polish Your Writing, and How to Get Published. Get the details here.