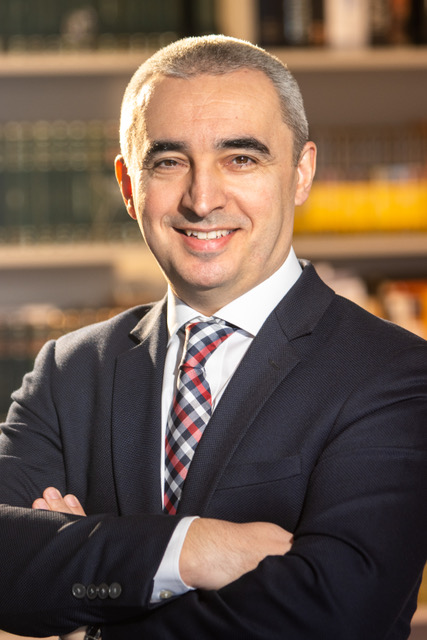 Emil Dobrovolschi, a highly skilled airplane pilot, and Octavian Pantis, author, consultant, and trainer, collaborated to write Dark Cockpit, a book written from a unique perspective—literally 35,000+ feet above the ground. It could be subtitled, "As in Flying, So in Life," because it applies the lessons Emil has learned in many years of piloting to the areas of business and personal life.
The book is worth reading simply for the fascinating (and sometimes frightening) stories of what goes on behind the scenes the crew during a flight. The lessons it teaches are priceless. Octavian points out that, while an architect can walk away from a poorly designed house or a surgeon from a patient who died, on a plane, an accident or carelessness endangers everyone. People need that degree of urgency in their lives.
Octavian shares the process of the book's development, from a collection of stories to an outline and synopsis, and a highly cooperative writing and editing interchange. He describes how launching the book, which was first published in Romania, was different from the international launch.
This podcast presents a virtual guidebook for how to design a book's content so that its message comes through and how to work with a co-author. A focused and targeted book finds its audience and can be the launching pad for a flourishing speaking career.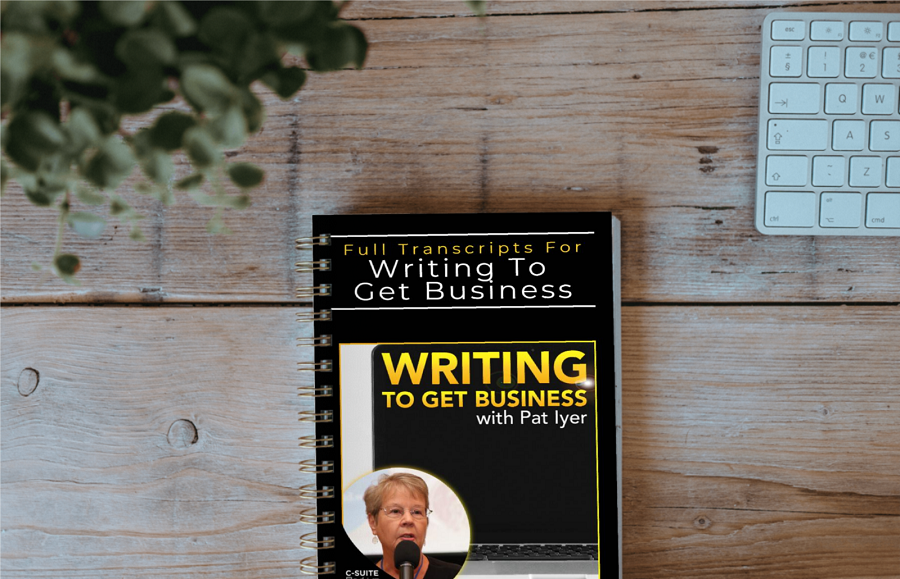 Join Pat in this episode of Writing to get Business Podcast and learn more about how to plan out a book.
How can a successful speaking career lead to a book?
How can co-authors bring their differing talents together to create a successful book?
What is the value of assembling various experiences and stories as the foundation for a book's organization?
Why is it more productive to send a proposal to a publisher before writing the book?
What can you do to make your book unique?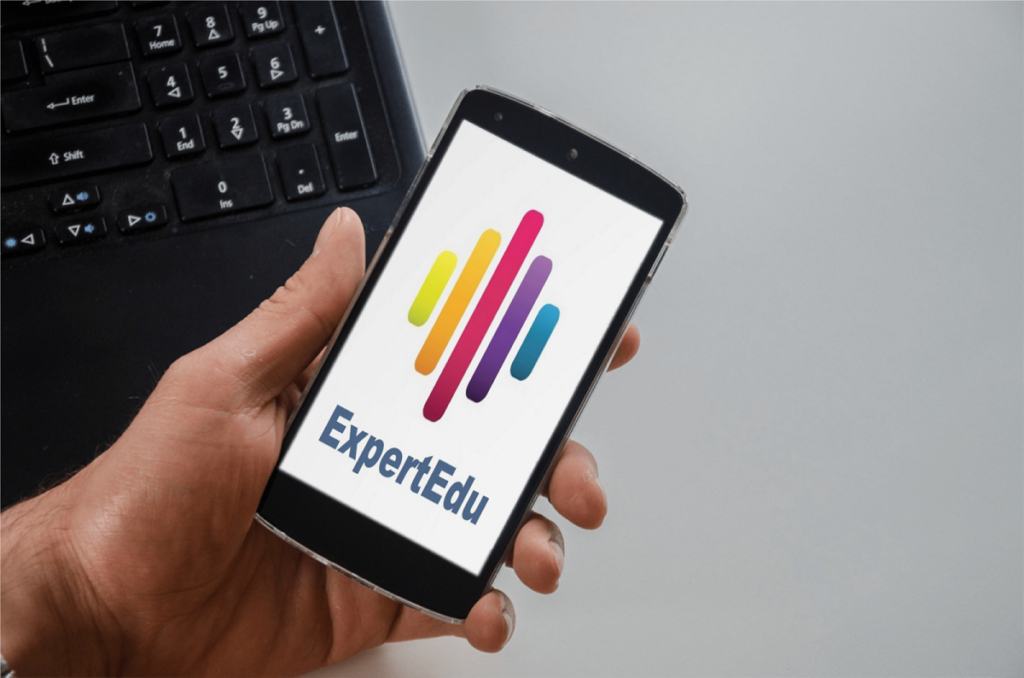 Announcing: The new smart phone mobile app for enhancing your writing
Is there an article trapped inside you that is aching to get written?
Are you interested in developing or expanding your ability to write for publication?
Are you unsure how to get started as an author?
Does the idea of writing seem so overwhelming that you do not know how to start?
Do you hesitate when you write, unclear if your punctuation or grammar is correct?
Are you afraid of being embarrassed by misusing words?
Are you concerned with avoiding traps associated with being an author or editor?
Your Presenter
Octavian Pantiș is an entrepreneur. He is the Co-Founder and Managing Partner of Qualians, an international training and consulting company. Qualians was named several times "Training Company of the Year" and "Partner Country of the Year" in the international networks it is part of.
He's a partner in two other businesses.
Octavian is also a bestselling author. His latest book, Dark Cockpit, written with Captain Emil Dobrovolschi, taps into the treasure of know-how from aviation and translates it into actionable advice for everyone interested in being a better pilot of their own projects and teams.
His two other books, on productivity and work-life balance, as well as his dozens of articles and hundreds of trainings and speeches on the subject, have brought clarity, motivation, tools and ideas to hundreds of thousands of people from all walks of life. His advice is especially sought after by entrepreneurs and executives at all levels. He was named "Speaker of the Year" and twice "Trainer of the Year" for his inspiring, friendly, and action-oriented style.
His speaking and consultant work includes workshops with senior management teams, as well as speeches for large groups, in person and online, usually on subjects such as leadership, mindset change, and productivity. Octavian is a Professional Member of the USA National Speakers Association.
Octavian spends his time outside work with his wife and three children. Whatever time remains is dedicated to skiing, squash, and studying and collecting old maps.
Connect with Octavian at https://octavianpantis.com/
Or on social media
LinkedIn: https://ro.linkedin.com/in/octavianpantis
Facebook: https://www.facebook.com/octavian.pantis