It may not rank with the traditional seven deadly sins of pride, greed, wrath, gluttony, lust, gluttony, and sloth, but plagiarism can wreck your writing career much more effectively.
One of the issues that comes up frequently in terms of material generated by artificial intelligence (AI) is plagiarism. It's an important area to explore, but when I was researching it, I realized that many people don't understand that plagiarism can occur whether or not you use AI.
This is particularly true if you publish on Amazon, you need to know that the platform is VERY tough on plagiarism. However, you also need to be aware of possible plagiarism whether you write, blogs, newsletters, articles, or books (self-published or through a publisher). Ideally, if you do submit articles or books to a magazine or book publisher, you will have already checked for possible plagiarism.
You might be saying, "But I would never do that. I don't reprint material as my own." However, you might be guilty of plagiarism without knowing it.
If you are doing research, you are basically gathering facts, opinions, and other forms of information. The careful writer will keep a list of URLs for this information and check to make sure direct quotes have attributions. But we are human, and we make mistakes. That's why we check.
How Much Can You Quote?
Fixed rules about this do not exist.
If you want to reproduce an entire article or large chunks, which I would estimate to be more than 400 words, you need to get permission from the author. Since this is a form of free advertising, authors are likely to grant you this request. You can get a general idea of how much you can quote without contacting the creator from this article.
Never quote song lyrics; the rules are entirely different. The lyricist or record company can charge you as much as hundreds of dollars.
You also need to be very careful about reproducing an image. Complex rules govern this. Your safest bet is to use images from Unsplash or Pixabay. Be careful with Pixabay. Not all images are free on this site.
Amazon Knows
I emphasize the importance of getting it right here because for independent authors, getting banned from Amazon can ruin their careers. This has happened.
When Amazon discovers plagiarism in your work published on its platform, they don't give you a gentle slap of the hand. They may warn you and require that you remove the work by a certain deadline. If you don't respond promptly and do what they require, they can terminate your account, which is a very big deal.
Below is an excerpt from Amazon's policy.
Illegal or infringing content
"We take violations of laws and proprietary rights very seriously. It is the responsibility of authors, publishers, and selling partners to ensure their content doesn't violate laws or copyright, trademark, brand, privacy, publicity, or other rights. holder."
I recommend reading the full statement.
Not only book content can make trouble for you. You may unwittingly plagiarize when you write your product description. This article can help you avoid that.
Don't Even THINK About Uploading a PLR (Private Label Rights) Book on Amazon
With PLR products, which can include books, articles, online courses, graphics, audio, and other products, the person who created it sells a license that allows the purchaser to use it in part or in full.
Using PLR can benefit you if you want to sell a product without having to create it yourself. You can also revise the content to make it your own.
But not on Amazon.
I have read articles that say you can, and you may even seen on Amazon books with identical titles and covers. These are clearly PLR. Someone has gotten away with it (for now), but it's not a good idea.
My policy is to stay well beneath the Amazon radar, and I recommend that you do the same. You can use PLR elsewhere—which is a different subject—but not on Amazon. They'll detect it, remove the book from sale, and warn you.
They might not delete your account for one offense, but multiple offenses—and it doesn't take many—will result in your account getting shut down.
Make a point of getting familiar with Amazon's rules. Always respond to any communications from Amazon.
I once got an email from them asking me to prove that I wasn't dead. While it was surely one of the most bizarre requests I've ever received, I did respond. I don't remember how I proved that I was alive, but whatever I said satisfied Amazon.
And that's all that matters.
Use a Plagiarism Checker
This advice also applies if you have hired a ghostwriter to write your book. Although you will have checked out the reputability of the ghostwriter before entrusting the work to them,, you are responsible for publishing this work.
TechRadar lists their opinion on the best plagiarism checkers for 2023. Visit this site to see which one will best suit your needs and budget.
As a ghostwriter and editor and writer, I use Grammarly. However, it only searches for material on the Web. If you've used material from a print publication, Grammarly will not detect plagiarism.
If expenses are involved, they're worth it. This isn't only because you don't want trouble with Amazon but also because your integrity as an author is priceless.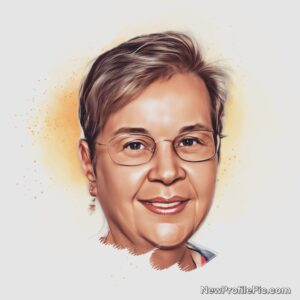 Pat Iyer MSN RN LNCC is a consultant, speaker, author, editor and coach. She has written or edited over 60 of her own books and worked with a few dozen authors. Pat is an Amazon international #1 bestselling author. Coaches, consultants, and speakers hire Pat to help release the knowledge inside them so that they can attract their ideal clients.
She delights in assisting people to share their expertise by writing. Pat serves international and national experts as an editor, book coach, and a medical and business writer.