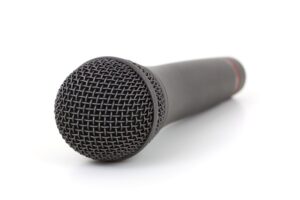 Is your speaker bio as effective as it could be? Do you have one ready to use at a moment's notice?
I frequently run legal nurse consulting (LNC) conferences, so I ask invited speakers to submit a brief biography. I have discovered that people don't always understand the meaning of the word, "brief." I get rambling, five-to-six paragraph life stories.
I have learned to be more specific in my request. Seventy five to 125 words is a good range for a speaker bio. Sometimes they go up to 150 words, but if they're well-written, you can get away with that. Make sure every word earns its place.
When speakers hear my request, they may get anxious. "How can I compress all the important information into so few words?"
The answer is that you can't, any more than an author can fully describe a 100,000-word book in 500-800 words. You have to prioritize and write economically, or use AI like QuickWrite to ask for a brief summary.
Remember that at a conference, people often have choices about what events to attend, of whether to attend at all. You want them to attend yours. It helps to think of your bio as an advertisement. It has to be brief, catchy, and to the point.
How to get Your Speaker Bio Ready
It may help you to have your résumé and curriculum vita handy. However, I don't recommend that you try to lift text from either of them. Instead, I suggest printing them out and highlighting your most notable professional accomplishments. Of these, select those most relevant to the topic on which you'll be speaking.
For example, I had a career in nursing administration during which I achieved some significant changes. However, that has little bearing on my current business as a trainer and coach for LNCs. It's far more relevant to list that I have written or co-written over 60 books on nursing or legal nurse consulting issues or that I'm a past president of the AALNC.
You might think, "But I speak on various topics within my expertise. Does that mean I must write a new bio for each topic?"
Yes, but you don't have to create an entirely new bio each time. Have a basic template that you can alter for each occasion.
This is my general LNC bio:
Pat Iyer MSN RN LNCC established a highly successful independent legal nurse consulting business in 1989. She testified as an expert witness for 25 years as a liability expert for medical surgical cases and expert fact witness.
After Pat sold her multi-million-dollar company, she became a business coach for her membership programs. The author or co-editor of over 60 books, she provides books, courses, and online training to help LNCs make more money, get more clients, and avoid expensive mistakes.
She served as the President of the American Association of Legal Nurse Consultants (AALNC) and served on its board for five years.
Pat is the host of Legal Nurse Podcast, which she started in 2016. It remains the only podcast for legal nurse consultants and has listeners in 95 countries.
This bio is 130 words long.  That's a little long; however, it
lists my degrees.
establishes that I built a multi-million-dollar business.
determines my expertise as an LNC by citing that I testified as an expert witness for 25 years.
says what I'm doing now: helping LNCs make more money, get more clients, and avoid expensive mistakes. And what LNC wouldn't like to accomplish those goals?
highlights my prolific career as an author.
includes a subtle call to action to check out my unique podcast, which is one of my most successful methods for gathering prospects for my coaching and teaching programs.
I would not use all that material if I were to speak at a conference about nursing homes. I would give key emphasis to my book on that topic and my experience in working on nursing home cases.
Here's a speaker bio I wrote for that subject:
Pat Iyer MSN RN LNCC is a legal nurse consultant, speaker, author, editor, and coach. She has written or edited more than 60 of her own books. After Pat served as the editor for the first and second editions of Nursing Home Litigation: Investigation and Case Preparation, she spent time educating legal practitioners and clinicians about nursing home liability.
Pat is the host of Legal Nurse Podcast, which she started in 2016. It remains the only podcast for legal nurse consultants and has listeners in 95 countries.
Get more details at http://www.legalnursebusiness.com.
This bio is 91 words long. While the inclusion of information about my podcast doesn't directly fit into the topic, I include it as a call to action.
If you have a highly successful blog, newsletter, or other marketing device, feature it whenever possible as your call to action.
You can refer to this checklist when composing your bio.
Keep your bio within the 75–150-word count range.
Always write about yourself in the third person.
List academic and professional qualifications.
Describe your publishing history.
Make it clear what the speech is going to be about to gather the right audience.
List your current position and a brief mention of work history and experience.
Include one remarkable fact about yourself to help personalize you to your audience and make you more memorable.
Keep it relevant to your topic.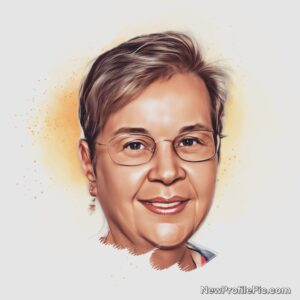 Pat Iyer is the blog author, book author, and owner of this site. Reach her through the contact form on this site.