You've written or you're writing a book. When it comes to promoting your work, you feel lost. Did you know that when you write for magazines, you increase your visibility and may have greater book sales?
And if you feel stalled about completing your book, sliding in an article to write keeps your momentum.
Too many writers don't know that one of the best ways to promote your writing is to write for magazines, blogs, websites, and any other venue that covers information similar to that in your book.
By getting your writing and name before an audience who potentially has interest in your book, you're doing cost-free promotion. The best part of this form of promotion is that you can begin it well before you've finished your book. In fact, you should.
For example, you're writing a memoir about your history working as a nurse. You haven't planned it as a technical work that will appeal only to medical professionals. You want it to convey the emotional realities of nursing. Ideally, you'd like it to be a book that laypeople can read and say, "I feel much differently about nurses now that I've read this. I understand what they go through."
Your Book's Subjects
Make a list of the subjects your book will include. These might be:
How working too many hours affects your spirit
The difficulty of being a working mother
Being able to feel and show compassion without over-identifying with a patient
How the practicalities of being a nurse has changed in terms of technological advances and the Covid pandemic
Let's consider one of these subjects: the difficulty of being a working mother. This subject could do well in women's magazines. Since there are countless such magazines published, you need to do research.
Make A List When You Want to Write for Magazines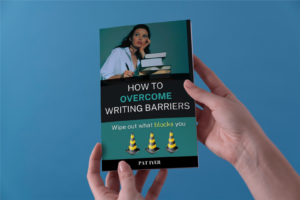 How to Overcome Writing Barriers: When you feel like you are facing writing barriers, use my book to help you get unstuck. Order it here.
Search for "women's magazines list," "women's magazine human interest," and see what that yields.
If you are a new writer, don't aim for the most popular magazines. Go down the list to those with a lower circulation. You build up your resume when you write for magazines; you  will accumulate publication credentials, to which you can later refer when you aim at the higher-circulation magazines. Think of this process as equaling an entry-level job.
Choose three or four magazines to begin. They will generally have some articles online. Read as many articles related to your subject of interest as you can find. If you think any of them sound promising, you can order a sample copy or perhaps find one at the supermarket, bookstore, or public library.
How Do You Write?
As you read, pay careful attention to the style of the articles. Some magazines have articles that are short and breezy, light-hearted in content. Others take a more serious tone. Analyze your style. Do you write seriously or with humor? Do your sentences tend to be long or short? Is your style literary or more popular?
If you're not sure what constitutes "style," do some research. Writing styles can range from confessional to strictly scientific and factual.
You need to know yours because the more closely it matches that of a given magazine, the better are your chances of getting the article accepted.
What Do You Want to Submit?
Keep your mind open as you read through the magazines (and if the first three or four don't yield promising results, return to your search). Think about the topics in your book.
Can you condense a chapter and turn it into an article? Or does reading the magazine stimulate an original subject? Maybe, for example, you'll decide to specifically write about how a busy working mother can get her teenaged children to help out at home. You can combine research and your personal experience to come up with an article that will have value for many people.
Write your article. Next, consult the submission requirements. Magazines will usually want a query letter before you submit your article. This gives the editor a sense of what you would write about and you a greater chance of having your work accepted. Be sure to include a link to the website where readers can purchase your book.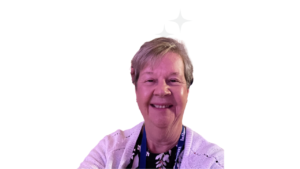 Take the risk; share your knowledge. You never know where your article will open doors. My first nursing journal article led to more writing, my first book, my career as an expert witness, my ability to build a successful business, coaching clients, speaking engagements and more.
Pat Iyer has written books since 1986 and loves the creation process.