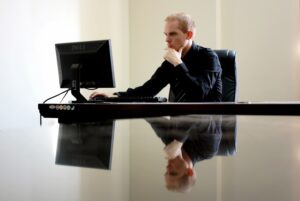 You've probably heard of the editing tool, Grammarly. If you go to its web site, grammarly.com, you will read claims that the app ensures that what you write is easy to read, effective, and mistake-free. It presumably detects grammar, spelling, punctuation, word choice, and style mistakes in your writing.
The free version checks spelling and grammar, and from my experience, it does a pretty good job.
The paid version checks for readability, compelling language, tone detection, confidence, and other subtle elements. When I use the paid version, Grammarly chides me for too much passive writing. If Grammarly criticizes you, don't take it personally.
 Overblown Claims
Where I part company with Grammarly is in its claims that "anyone can be a great writer" and that "brilliant writing awaits." These are not comments buried in text; they're headlines. Folks, I would consider dialing it back.
Some people will never be great writers, and that's fine. I believe that people who use Grammarly can get a useful education in the technical elements of writing and get to see repeated errors they make. They can then become good or at least competent writers.
Case Histories
In researching this article, I asked two writers their opinions of Grammarly.
The author with whom I spoke trusted the paid version of Grammarly to take care of the grammar part of her writing. She uses it for her blog posts for the sake of finding better words, incorrect tense usage, and passive voice. She then gives the manuscript to her content editor, who will look for flow and related issues. She made it clear that Grammarly does not replace the need for a good editor.
I asked a second author whether he felt that with Word spellchecker and Grammarly he didn't need an editor.
He said, "Not even close because they'll help you with some of the overall ideas. And, yes, Grammarly, I love the product. It checks a lot deeper, but you still have to pull out the nitty gritty meaning and the true intent of your words. Unless you have somebody asking you, 'Hey, what do you mean by this?', you're never going to have crafted your message as well as you could."
In response, I said, "And I think Grammarly may correct the sentences it sees, but it doesn't say, "Hey, wait a minute. This doesn't make sense," or "You said the same thing on page 32 in Chapter Five, and now you're saying it again in Chapter 8." It won't pick up that kind of repetition or nonsensical sentences that are correct grammatically."
He agreed. "It's the limitations of the tool, and they're great for 'Okay, I'm writing a quick essay or blog post or something.' Yeah, I just want to make sure that's correct, but if I truly want to build something that is going to impact people, keep people involved in it, I need an editor."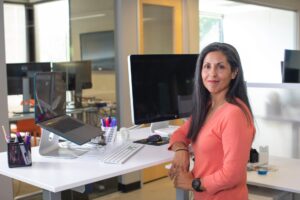 Grammarly is Worth a Try
I would recommend that you play with the free version. If you find that it's benefitting you, you may or may not want to move on to the paid version. You can try it for a month. If you decide you really like it, you can move on to an annual subscription, which will save money.
I use Grammarly and budget the time to go through its recommendations.  it can take a couple of hours to go through one of my books.
Overall, though, my unscientific survey seemed to indicate that for blog posts and similarly short documents, Grammarly is useful. If, however, you have anything longer, you need the human touch. I would add an editor to the final step.
Visit grammarly.com for more information.
Pat Iyer serves as the safety net for authors by providing professional human editing. Reach her through her website at patiyer.com.