The U. S. job market has never experienced a greater degree of upheaval. Companies and retail businesses are desperate for employees, but workers are far from desperate to return to dead-end positions.
Steve Cadigan who has spent 35 years in the human resources field, including a four-year stint at LinkedIn, expresses in his new book, Workquake, a clear and detailed analysis of how the roots of the current turmoil have been growing for a long time. Companies worldwide have failed to innovate. Many have developed employment systems that encouraged longevity but not creative contributions from employees. Many corporate executives are resistant to change.
The pandemic has made countless peoplook at their pre-Covid lives and recognize that they were dissatisfied with their work. Many of them decided that the security promised them from a "steady" job was an illusion. They felt that they wanted to be working on their own and moved into the gig economy—where, Steve notes, they are off the radar in terms of employment statistics.  
Steve is far from a doomsayer. He believes that the employment crisis triggered by the pandemic is forcing corporate leaders and smaller business owners to take hard looks at the way they run their businesses and treat their employees.
"This busy world that we're creating for ourselves, we're just not spending the time affirming and recognizing and valuing one another. And if we lose sight of that, we're missing something really important."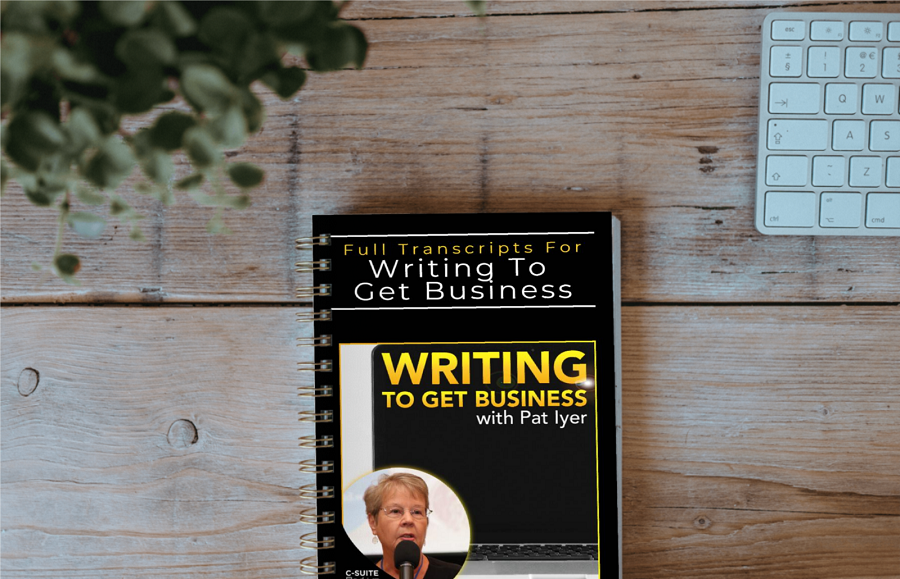 Join Pat in this episode of Writing to get Business Podcast and learn about resignation.
• Why are we all entrepreneurs?
• How do some people get the entrepreneurial impulse drained out of them?
• Who are some of the key innovators in transforming the structure of their companies or industries?
• How has the pandemic influenced the nature of employment?
• Why do many people think that making a change provides more security than staying put in a job?
Your Presenter
Steve has been at the forefront of global talent strategy and company culture for the past 30 years. Most famous for scaling Linkedin from 400 to 4000 in 3.5 years, Steve also led the development of LI's legendary company culture and was at the helm of the Talent function for its period of the highest growth and through their IPO.
Having worked in 5 different industries and 3 different countries while also leading dozens of acquisition integrations all over the world, Steve has built unparalleled expertise for the Talent arena. Steve's focus today is to help leaders and organizations build winning talent solutions to compete in an increasingly complex digital economy.