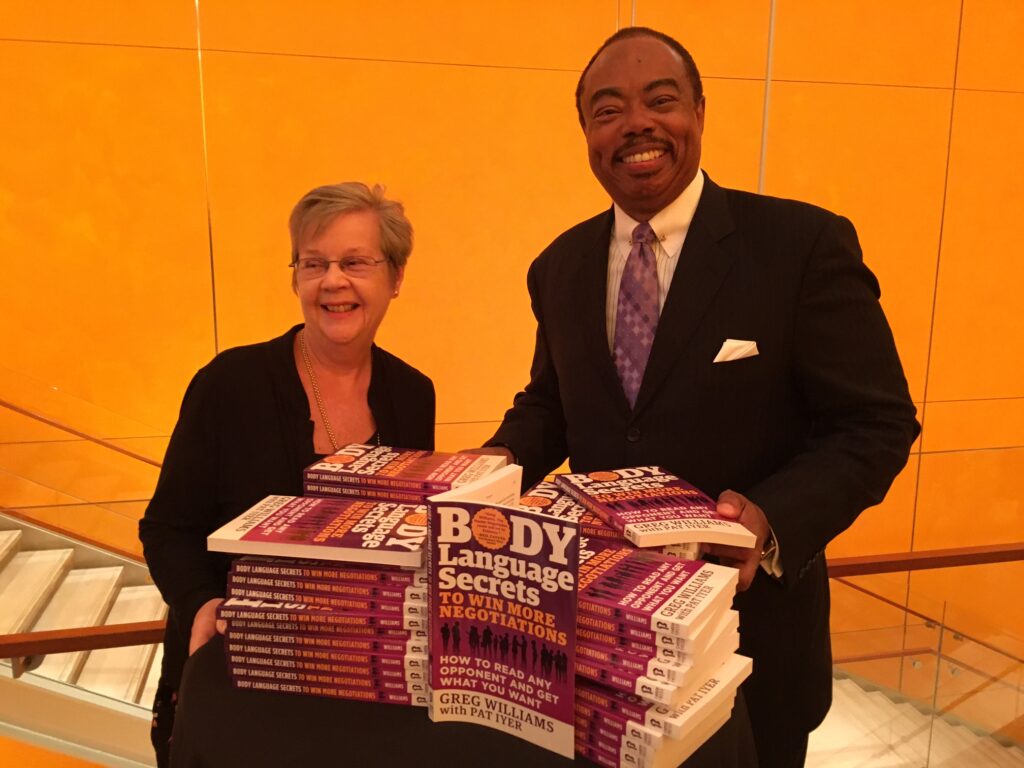 The room is teeming with people, who are milling around, meeting authors, and getting free copies of books. Yes, that was the scene when I served as ghostwriter for Greg Williams and we launched the book in Manhattan at a C-Suite Network Event.
That was a different world and a different time.
At an in-person book launch party, you can have food, speeches, and special guests. Be sure to check out Doreen Cumberford's podcast to find out the special guest she planned to invite.
Now, virtual book launches allow people from diverse parts of the world to celebrate the author's success.
Success Steps for a Virtual Book Launch Party
Plan ahead. Start setting an agenda 6-8 weeks in advance. Think of how to keep people engaged:
Invite guest speakers who can discuss the book and the author. Set the expectation as to how long they will talk. Review the process of getting onto your platform (such as Zoom or Streamyard) and be sure their microphone and camera work
Provide door prizes – offer a coaching session, a free book, a card deck, or other prizes.
Set up a series of invitation and reminder emails. Schedule them in the weeks leading up the event, and ask for confirmation of attendance.
Practice the Technology
Although many people are familiar with Zoom, chances are that at least one person on the event will not know how to unmute or mute themselves or won't have a functioning camera. Offer instructions or a practice session for your guest.
Make sure your microphone and camera are working. Set up a virtual background if appropriate, featuring the cover of your book.
You may have guests who cannot attend the event and want to create a brief video for you. That's great! Know how to share the video with full sound. This is not hard to do in Zoom but no something you want to have to figure out at the event. Practice ahead of time. You must activate the sound or else your guests will be lip reading.
Keep the event moving – an average duration might be 30-45 minutes, depending on the number of speakers.
Forster an appreciative, warm atmosphere, the job of the master of ceremonies who will help take some of the responsibility off your shoulders so you can concentrate on the guests.
Ask people to put messages in the chat to increase the engagement.
Be sure to provide the link for purchasing your book.
Linley Baker hired me to edit her book, Don't Be Afraid to Do What you Really Want to Do, and invited me to speak at her virtual book launch party. Watch what I said here, as well as what she said about my skills.
And if you have a book that needs editing, please contact me at patiyer.com/contact. I'd love to help you create your book.