Do you know how easy it is to lose objectivity? I do. I get immersed in my books and sometimes miss the obvious. A beta reader helps you see those spots.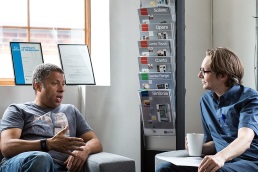 You need to trust yourself to write your book. However, you are not the best person to critique it. When you think you've gone as far as possible in reading and revising it, you will benefit from having another person read it from a fresh perspective. This is usually your beta reader.
A beta reader is not a critique partner. You and a critique partner will read each other's manuscripts. A beta reader doesn't get or need this benefit. He or she will read the manuscript strictly to help you.
I'm focusing here on beta readers for non-fiction.
What Makes a Good Beta Reader?
Say, for example, that you're a lawyer. You've written a book about landmark cases in the area of immigration law.
You may think, "That means I need a lawyer to read this book." You're on the right track. If you can find a lawyer who specializes in immigration law, you may get even more valuable feedback. In some ways, having such an authority read your book is almost mandatory, as he or she may catch errors in your book that others wouldn't.
However, you should also look for other readers, such as a non-lawyer who works with immigrants or a journalist who extensively covers immigration issues. They can focus in on the human aspect of immigration and tell you about your book's appeal.
And ultimately, your beta readers should be as close as possible to the person who is your ideal reader – the person your book will help.
Specific Guidelines
Keep the number of beta readers small, two or three. Otherwise, you may get a host of conflicting opinions. This can confuse even an experienced writer. If you're a beginner, you may get lost. You'll spend far too much time wondering whose opinion you should trust most, and you may get discouraged.
In approaching your potential beta readers, describe the book's length and topic. State by when you need the feedback.
It is very important to be clear that beta readers are not editors. They are not going to copyedit, proofread, or anything in that realm. They will give you their overall opinions of your book.
I recommend sending out a small batch of chapters at a time as you finish them. It is easier for a beta reader to give you feedback on 2-3 chapters at a time rather than to receive the whole book at once. Give your readers a reasonable due date.
Specific Questions
Help your beta readers by providing some questions.
1. Did the book immediately get your attention and interest?
2. Did you quickly grasp the purpose for writing it?
3. If you found parts boring, list them.
4. Please tell me about any repetitious material.
5. Did anything slow down the pace of your reading?
6. Did you feel the book had enough stories to illustrate the points?
7. Did you feel that a reader who doesn't have your expertise would learn from the book?
You may have other questions specific to the nature of your book.
Follow up
A few weeks before the target date for responses that you gave, send a friendly email to remind people of the due date.
Once you've received feedback, don't hesitate to ask for clarification of any comments that seem unclear.
Thank each person who responds. If someone is especially enthusiastic, consider asking him or her for a blurb or advance review.
If you have time and are not working against a tight publishing deadline, make revisions in the chapters, and ask another group of 3 people to read those chapters. And If time permits, consider sending out the finalized chapters to one more round of 3 people. Your material (and confidence in the value of your work) will become stronger because of the feedback.
There is an article or book trapped inside you that is aching to get written
You are interested in developing or expanding your ability to write for publication.
You are unsure how to get started as an author.
The idea of writing seems so overwhelming that you do not know how to start.
You are afraid of being embarrassed by misusing words.
You are concerned with avoiding traps associated with being an author or editor.
If you liked this post, you'll love How to Get Published.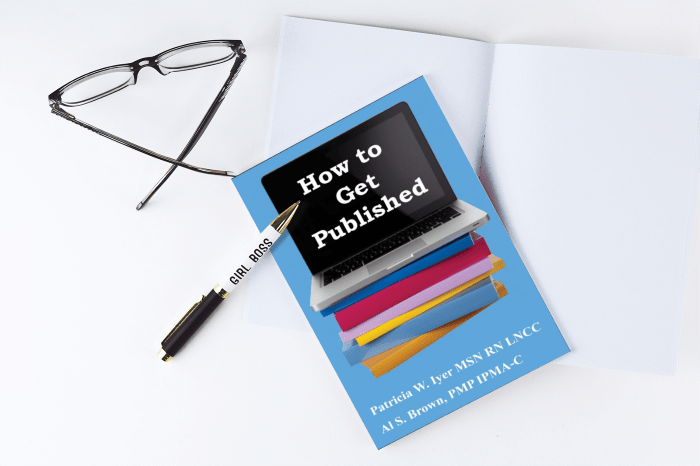 ---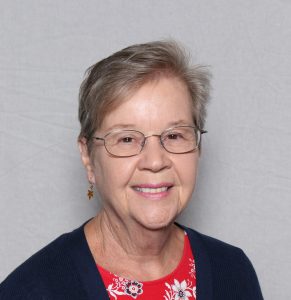 Pat Iyer is an editor, author, book coach and ghostwriter who helps individuals create books that encourages their expertise to shine and advances their businesses. She has written or edited 49 of her own books.