When people first started blogging, many people used the platform to inject their personality into their blogs. They ranted (and raved).
Today, business blogs may serve many purposes. They educate, persuade, and entertain. In today's impersonal world, that can make a critical difference in who a potential client or customer chooses.
Showing Your Personality
Your blog allows people know, like and trust you. It provides a way to let people know who you are, beyond your degrees and expertise. You might, for example, recount a struggle you had over a bill with a particular company and describe how that reminded you of the importance of caring customer service.
You might then give some examples of customer care practices in your business. This could be a good way to work in customer testimonials.
Revealing your personality gives you the chance to say, through a number of ways, that you don't simply want someone's business, you want to establish a relationship.
In the Event of a Water Landing
Your blog gives you an opportunity to share stories and your reaction to stories. For example, the first blog I ever wrote was about Captain Sully's plane landing in the Hudson River. It was such a compelling incident that I wanted to share my reaction to his heroic effort to save the people from plunging into the icy Hudson River.
I had heard that expression: "in the event of a water landing" and had thought, "Yeah, right." But that blog post was the first step towards sharing the information: my sharing a reaction about courage in extraordinary circumstances.
In the last 10 years that I have been blogging, I have written about some of my personal struggles and experiences as either a patient, friend or a family member exposed to health care. These blogs often generate comments.
Choose Your Comfort Zone
People rightfully have many security and privacy concerns these days when it comes to posting personal information on the Internet. I think I would be reluctant to write, "In five days I will be going on a two-week vacation." Burglars of the world, take note.
However, I might write about any insights I gained during that vacation. Maybe I had to handle a crisis long-distance. Maybe I learned that my office ran perfectly well without me. These insights fit well into the theme of a blog about my business.
Your blog may also not be the place to post pictures of the family pets, unless they come to the office with you and supervise work. You may not want to post photos of your children (and they may not want you to do this).
However, it's perfectly appropriate to say that you are married, have children, love to read and swim, and enjoy walking before dinner.
You are the face of a business, and you are also a human. People don't want to relate to a name and a visual image alone. Use your blog to share your personality and let your readers get to know you.
Whether you're a beginning writer, you want to polish your skills, or you need the determination and inspiration to finish a project, this book will help you. It covers a range of subjects from grammar explained simply, how to skillfully edit your work, essentials of blogging, and how to capture and keep a reader's attention. 52 Writing Tips: Fast and Easy Ways to Polish Your Writing is the guide you've been waiting for.
The book includes 12 chapters just on blogging!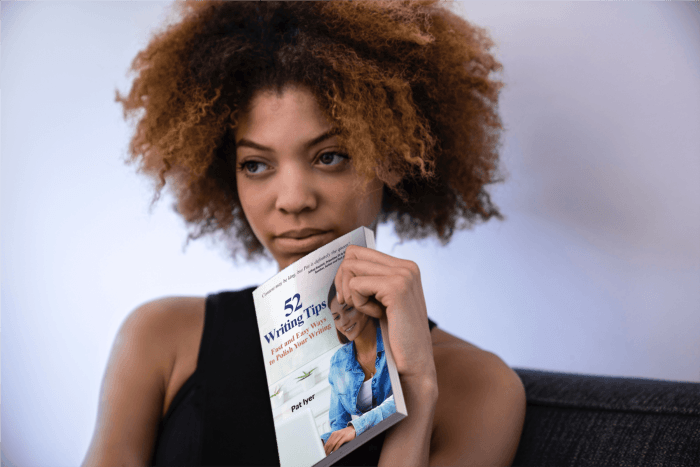 ---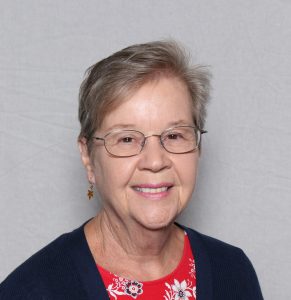 Pat Iyer is an editor, author, book coach and ghostwriter who helps individuals create books that encourages their expertise to shine and advances their businesses. She has written or edited 48 of her own books.
Pat began blogging in 2009. Since then, she has written over a thousand blog posts for entrepreneurs, attorneys, legal nurse consultants and patients.