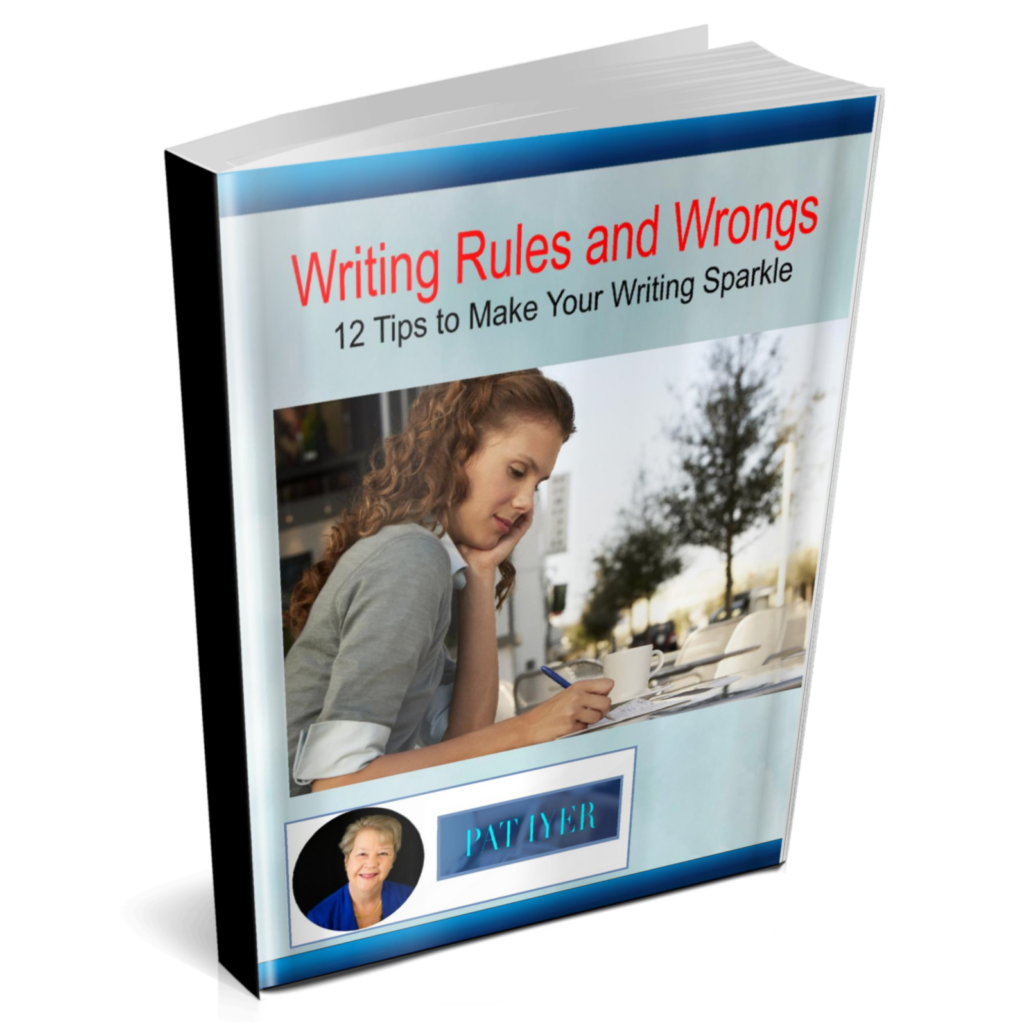 "Do you have a nagging voice asking if what you wrote is clear?"
Send my ebook –Click here for free instant access 
Is this you? You want to:
master the writing process so you feel confident
attract clients
overcome common grammatical errors
silence the inner critic that questions your ability to write well
I've got a fast read for you: The Writing Rules and Wrongs: 12 Tips to Make Your Writing Sparkle.
This ebook will remind you of writing rules you either forgot or never learned.
Polish your writing with these tips, and silence that nagging voice.
Send my ebook –Click here for free instant access