Tips for Writing a Powerful Book: How to Get Started
Attention: Frustrated authors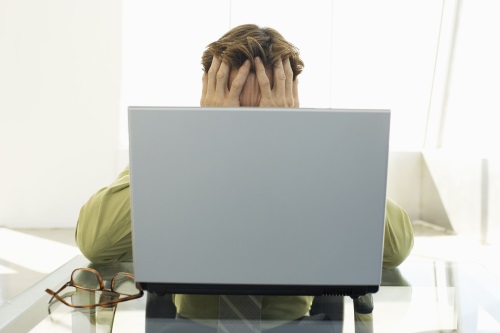 As a frustrated author, if you feel stuck on how to start or finish your book, then this message is just for you.
When you are blocked, questioning if the effort is worthwhile, facing writing obstacles, not knowing how to proceed, you feel like you are walking through mud. And you need to realize, there is a cost to being stalled.
You are not reaping the benefits of being a published author, and your book is sitting inside you aching to get out.
You feel like you are being diverted to other projects and priorities.
Without steadily writing, your unfinished manuscript makes you anxious and frustrated.
If you ignore the project, you just feel worse.
When most writers do when faced by the idea of writing a book is to hope for inspiration, that one day you'll wake up and know how to proceed. But for most people, that does not happen.
You don't have the inspiration to move forward.
You don't know how to conquer writing obstacles.
You lose the focus of why you should go through the effort of writing.
And what happens if you just do nothing?

If you just keep doing what you've been doing?
You become one of the 81% of Americans who think they have a book in them but never get the pleasure of finishing it.
You think, "I wish I had a process to get this manuscript finished. It seems so difficult."
You keep wishing, "I'd love to know a way I could get this project done."
It is frustrating and stressful to feel stalled.
You have the nagging feeling that comes from being unable to complete your book. 
I've got an answer that works for getting your manuscript started – and finished.
Through writing or editing 63 of my own books, I learned
the strategies that enabled me to accomplish my writing goals.
how to get my book written in the most efficient and effective way
to appreciate the phenomenal rewards that come from being an author
These techniques worked for me, and they will work for you.
My system allowed me to accomplish my prolific writing career. When my book coaching clients call me to share their own frustration with writing, I take them through the process I will reveal to you and arm them with the tools to get their books done.
For example, Bob had an idea for writing several books at once. We discussed how to proceed, so he did not get lost in the process.
Jackie felt overwhelmed by not knowing how to start her book. She needed some encouragement and support to take the leap. We worked together to create a listing of her chapters, rearranged the order, and decided exactly where she should start.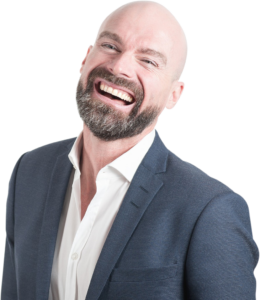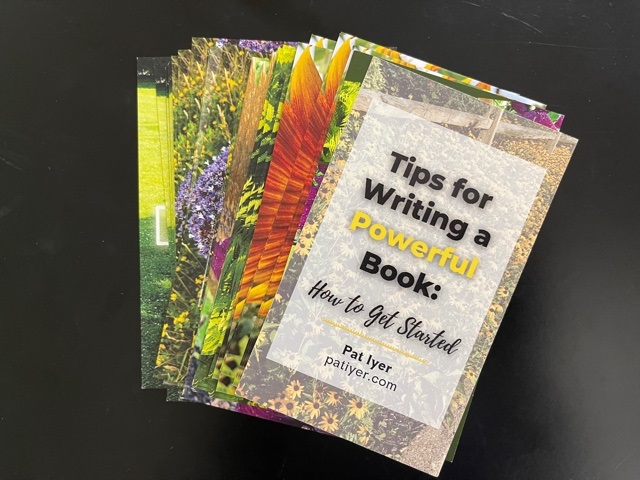 Would you love quick reminders and tips to get your book done?
When you order the Tips for Writing a Powerful Book: How to Get Started card deck today, you'll get the keys to:
Overcoming writer's block
Managing your motivation to keep on track
Discovering bite-sized tips from an experienced author on how to write your book
It all comes as part of the Tips for Writing a Powerful Book: How to Get Started card deck.
Here's what you get:
48 cards with gorgeous images
9 tips on focusing your book
9 tips on smoothing the writing process
9 inspirational messages if you hit a writing block
9 benefits of publishing cards to help you concentrate on the goal of getting your book done
9 tips to stay on track by conquering writing obstacles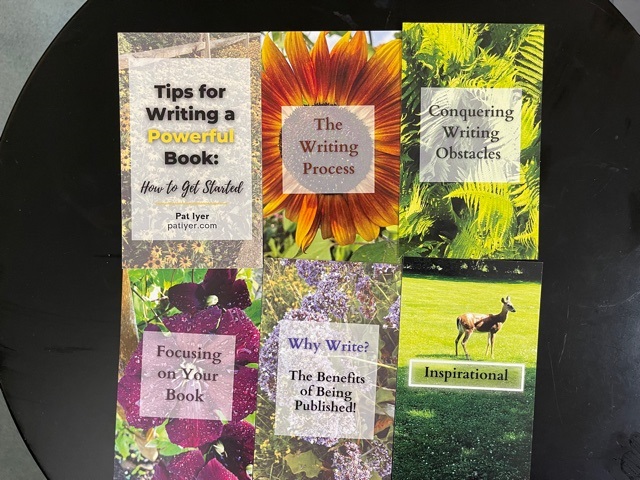 It's decision time. You have a choice to make.
Do what you've been doing (or worse, do nothing at all). You know where that will lead. Is that really where you want to stay? Stuck and overwhelmed and not getting your book done?
Or you can arm yourself with a resource to keep you focused, motivated, and confidently making progress on your book.
What do you really want for yourself? A sense of accomplishment or frustration?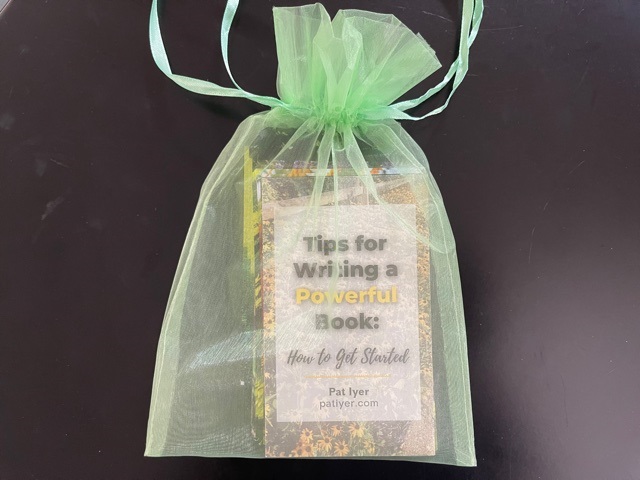 Meet Linda Fostek and see what she has to say about this deck.
Meet Susan Capurso and see what she has to say about this deck.