52 Writing Tips
Let me ask you:
Do you want to feel comfortable that you are writing well? Is your inner critic shrieking about your writing, with a nagging voice asking if what you wrote is clear?
This is what I suspect is true. You want to:
master the writing process so you feel confident

attract clients
overcome common grammatical errors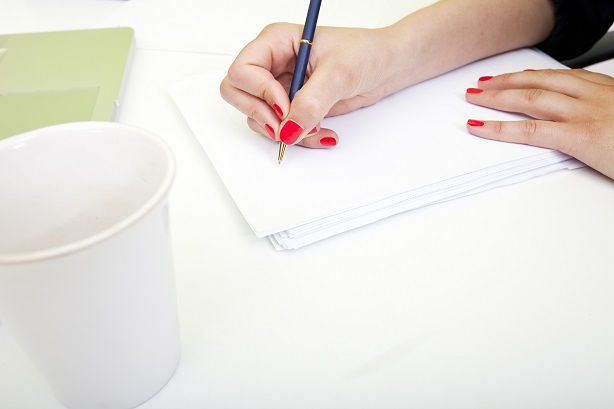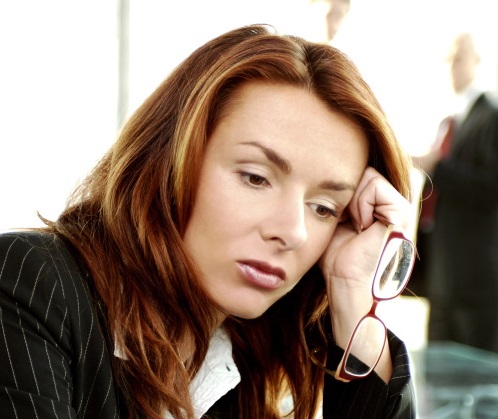 How long are you willing to give up the accomplishments that come with writing well?
What opportunities are you missing because you struggle with writing?
How much more money could you make if you felt confident in your writing skills?
I've met people who feel stuck when they sit down to write and don't want to be embarrassed about what they've written.
You should be able to feel confident about your writing skills.
I understand how it feels to question your writing skills, to worry about what you've written and wonder, "Does it look professional?"
Would you like to move from insecure and confused to confident and respected?
Would you like to move from the state of avoiding writing because you are blocked to being able to write more quickly and efficiently?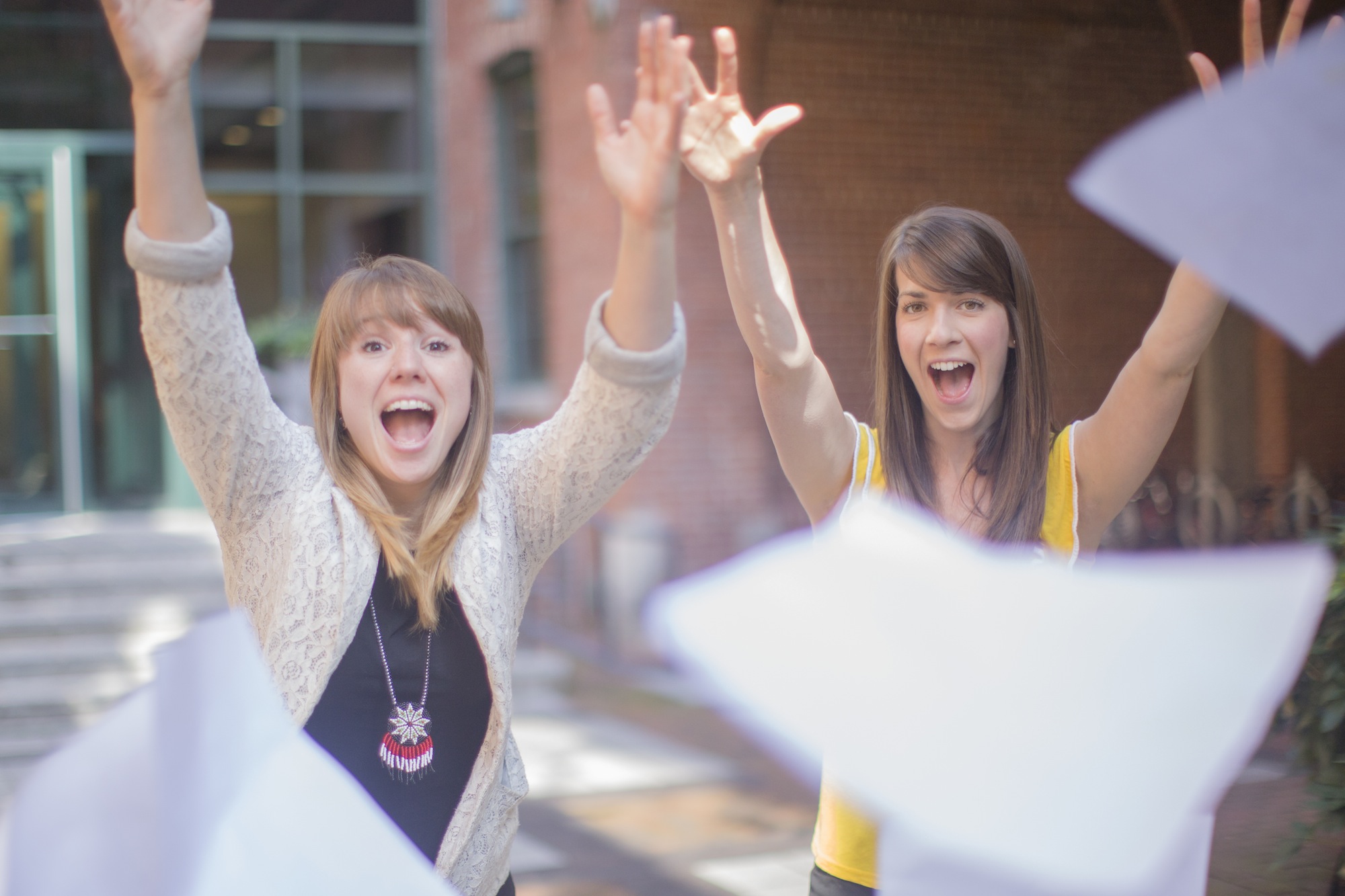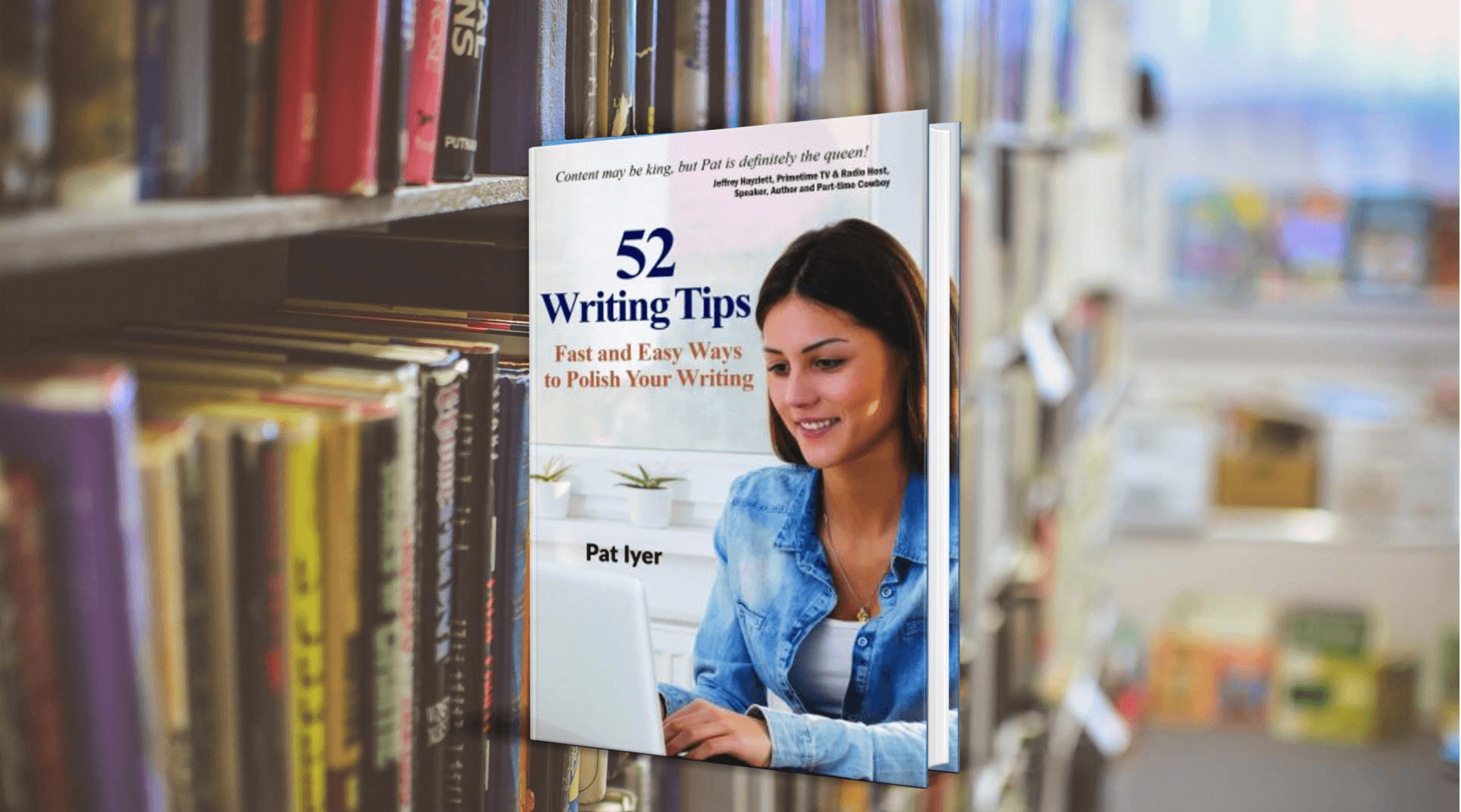 As the author or editor of 62 books, I share my tips with you in my new book, 52 Writing Tips: Fast and Easy Ways to Polish Your Writing.
Purchase my book, open to any section and get the answers you are searching for.
Change from insecure to confident! You deserve it!
Bonus Audio for 52 Writing Tips
Two for the price of one:
Get the free audiobook when you purchase the printed book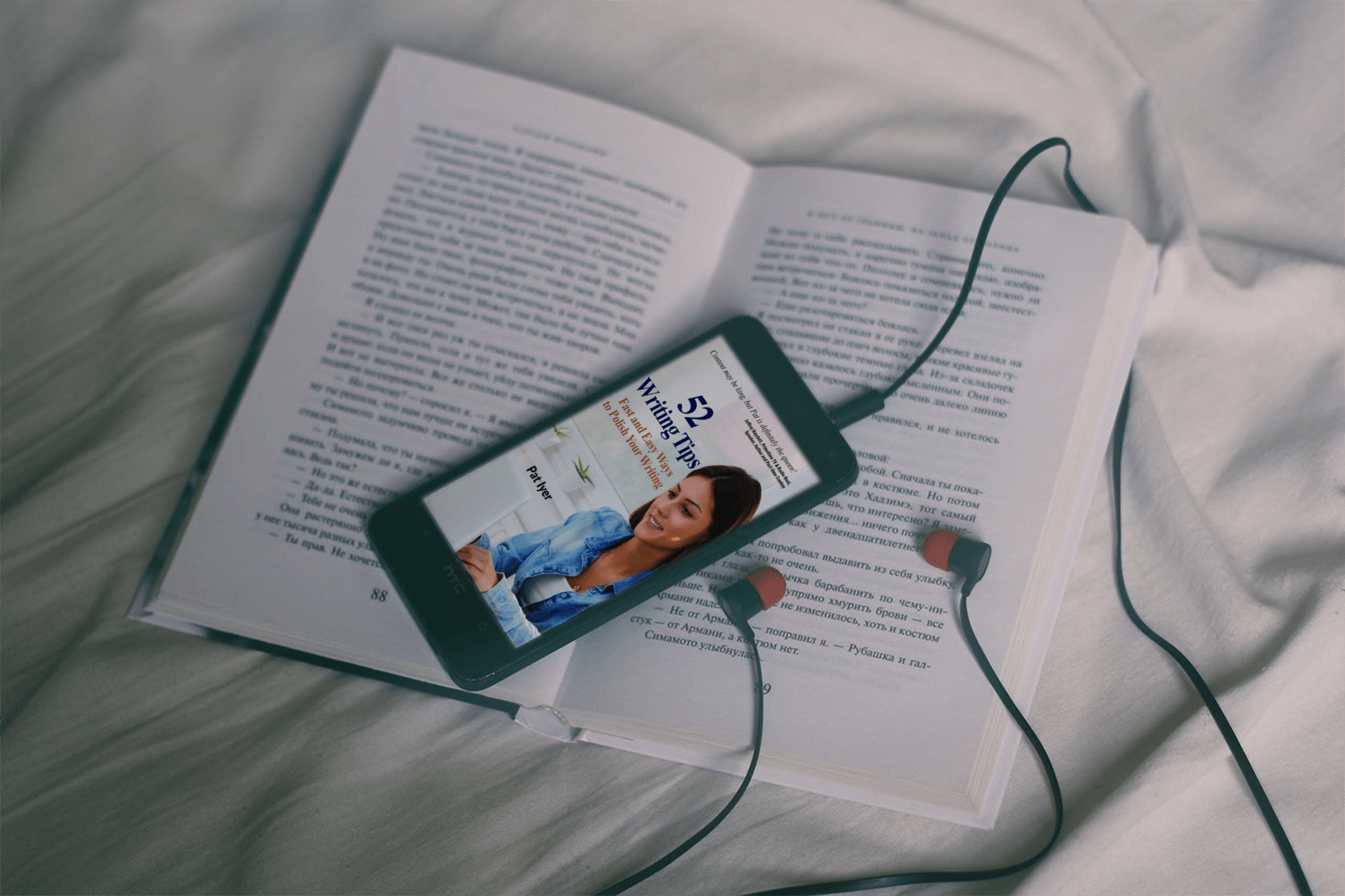 What reviewers have to say about 52 Writing Tips
Content may be king, but Pat is definitely the queen!   
Jeffrey Hayzlett, Primetime TV & Radio Host, Speaker, Author and Part-Time Cowboy
---
This is the go-to book for writers of all genres on how to get their brilliant ideas out of their heads and onto paper!
Theresa Rose, award-winning author and expert on Mindful Performance, TheresaRose.com.
---
In 52 easy-to-skim chapters, Pat Iyer covers lots of territory, digging deep where necessary and using broad strokes where appropriate.
Dianna Booher, author of 48 books
---
Everything about Pat Iyer's new book is purposeful and practical! 
Jodi Hinkle, M.A.Ed., LSW http://www.herquest.net
---
Don't read this book – unless you want to be a better writer! Great tips and tools for anyone who wants to polish their work.
Kathy B. Dempsey, RN, MED, CSP®, KeepShedding.com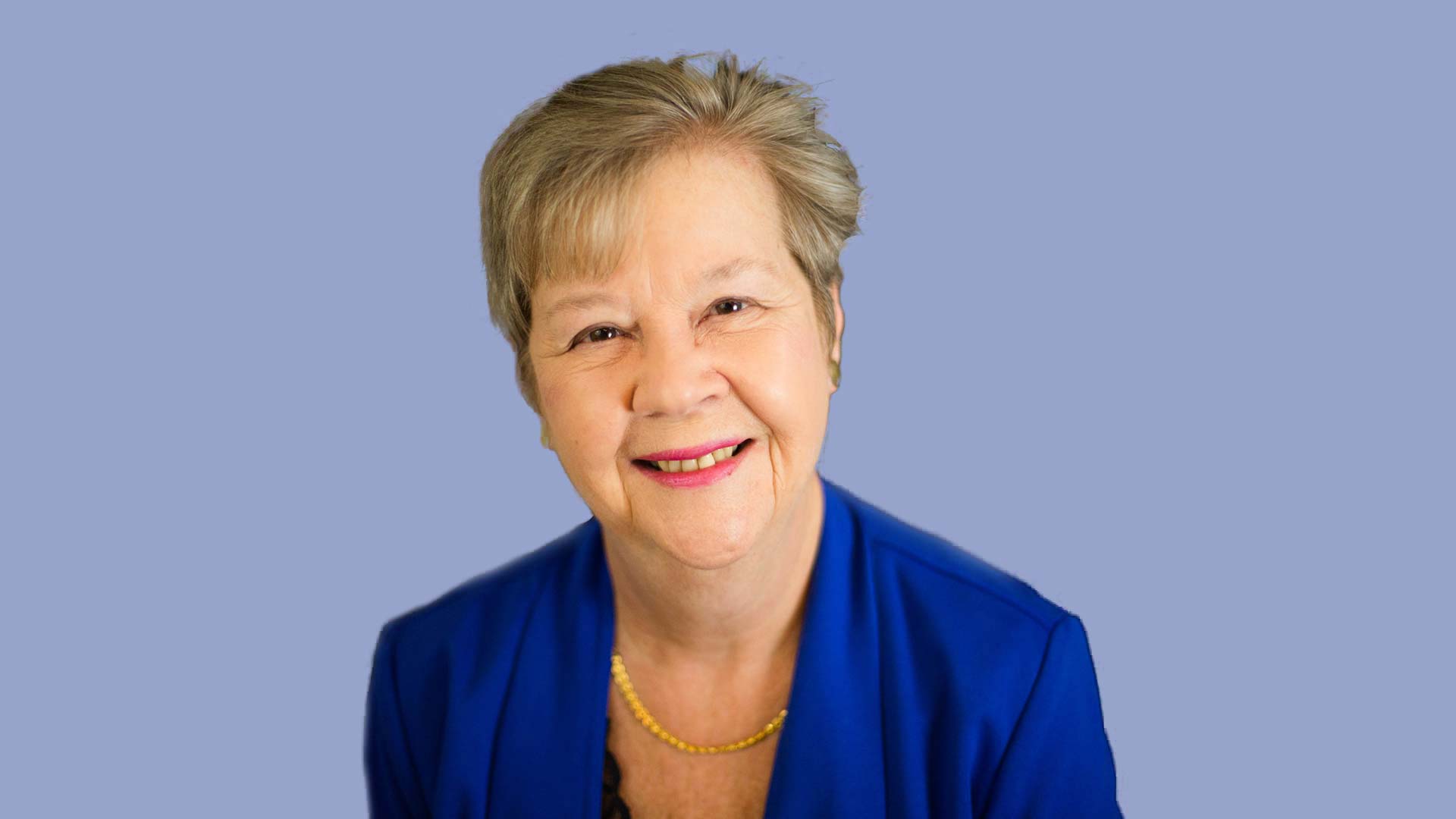 Who is Pat?
Pat Iyer MSN RN LNCC is a professional speaker, editor, ghostwriter, online course creator, and author.
Pat's publishing career began in 1980 when she met a woman whose husband's beating left her paralyzed. To answer the question of "Why did she stay with him" Pat wrote her class paper on battered women. At the encouragement of her graduate school professor, she turned the paper into her first article.
In 1989, Pat established Med League Support Services, an independent legal nurse consulting firm. In this role, she developed a team of over 200 expert witnesses and proofread thousands of their reports.
She served on the Board of Directors of the American Association of Legal Nurse Consultants including one year as national president. She sold Med League in 2015 and now devotes her time to coaching, writing and professional speaking.
Pat's publications have been read by thousands of people and translated into Japanese, Spanish, and the Indonesian language. Pat presents onsite programs, virtual presentations, and podcasts.