Editing
Proofreading, Copy Editing, and Content Editing Services
Why Get Published?
If you are an entrepreneur, educator, or consulting professional:
A published book will show your expertise.
A book will attract to you those potential clients and students who are drawn to your ideas and methods.
A book will advance your career or business.
But it's not always easy to write a book. Is this you?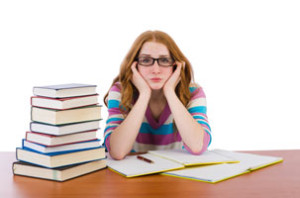 You have an idea for a book but don't know where to start.
You feel you know your subject but don't know how to organize material.
You are busy and wonder how you can accomplish writing a book.
You wish you had someone with writing expertise to guide you.
You have clear ideas for writing a book, but grammar, spelling, and punctuation intimidate you.
What will a book editor do for you?
A book editor serves as a consultant, guide, and expert to guide you through the process of completing your manuscript. Whether you choose to work with a traditional publisher or self-publish your book, an editor organizes, tightens, and polishes your work. As an editor, I can help you on several levels.
My services include:
Proofreading
Any successful author will tell you that a manuscript needs a second pair of eyes. We get too close to our material. We read it the way we think we wrote it. We read words that aren't there. And unless we've been editing and proofreading our material on a regular basis, we know that it's been a long time since we learned the rules of grammar, spelling, and punctuation.
You may believe that if your book is traditionally published, an in-house editor will take care of proofreading and editing, but such services are decreasing as publishing houses cut back on expenses. If you choose to self-publish, you want to avoid the typos and grammatical errors that too often characterize self-published works.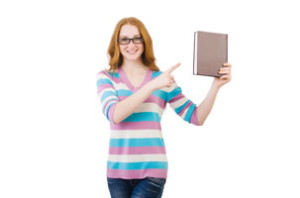 Copyediting
This takes the review process a step deeper. The editor replaces repetitive words and phrases, cliches, rewrite incorrectly structured sentences, and turn passive language into active and powerful writing.
Content Editing
You have great ideas, but you aren't sure how to organize them. You need help with structure and content flow. You may need help in composing an outline. You might need someone to turn your raw material into a carefully organized and easy-to-understand book.
Webinar Editing
If you present webinars, you have material waiting to be transformed into a book. I have turned many of my webinars into books that sell well.
Conversion of Blogs to Books
Blogs provide a valuable source of material for books. I have transformed many of my blog postings into content-rich books. Blogging helps you build an audience of book buyers.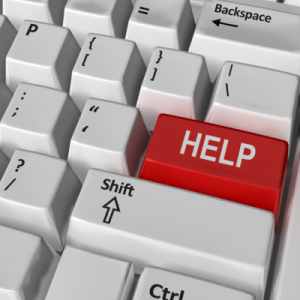 Website Evaluation
In some ways, no writing is more important today than the content a visitor to your website sees. Unless it immediately draws your visitors in, they will click out of the page. I can help you to write compelling copy that will keep visitors on your website.
And remember, many visitors equate professionalism with clean copy. Typos and grammatical errors can make them question your expertise. My proofreading services will make you shine.
Why Me?
I am a nurse who has written or edited over 800 books, chapters, online courses, webinars, articles, or case studies. I have a passion for writing and helping others achieve the benefits I have gained from being published: professional recognition and a successful business.
Here's what Michael Snell of Michael Snell Agency said. (Michael is a literary agent.)
"Pat Iyer brings the highest level of professionalism to writing and developmental editing projects. Her work with Greg Williams on his book Body Language Secrets to Win More Negotiations made my job as her literary agent a pure delight."
Here's what an author said about my help as a ghostwriter:
"Pat Iyer is to writing what Babe Ruth is to baseball, a standard of excellence. Her writing skills enhanced my book, "Body Language Secrets To Win More Negotiations" immensely. She took what would have been words delivering a good message to words imparting greater insight and wisdom. I loved working with Pat and can't wait to do so on my next book project."
Greg Williams, Author
"Body Language Secrets To Win More Negotiations"
Types of Books I Edit
I specialize in non-fiction books and excel in business and medical topics.
What is the Process I Use?
The process will vary according to which service you choose. In the case of a book, you will have an initial consultation to discuss the scope of your book and to develop a plan. I will guide you through the writing process with calls every few weeks until your manuscript is completed. I will provide copy editing and proofreading services until your manuscript is ready to be published.
What if you already have written your book and need some editing before it is final?
Talk with me. I am happy to help. Complete the form on the right so we can get started.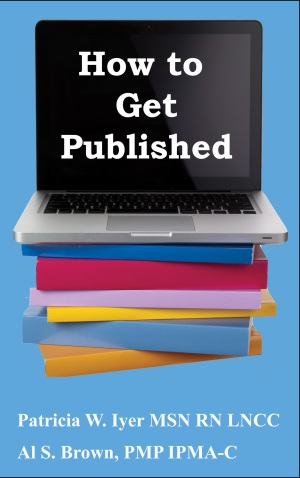 In today's competitive environment, the person with publications stands out. Writing is a skill that can help you achieve great results in your life and career. Gain from the power of being a published author.
Would you like to people to instantly recognize your name and say, "I know you. I read your book"?
Would you like a client to say, "I see you've been published. I have work for you"?
Would you like to reach hundreds of thousands of people with your message?
Would you like to have instant credibility and visibility that will bring you income?