Media Presentations
Podcasts
Cracking the Entrepreneur Code with Jack H M Wong

In Episode 051, Jack has interviewed Ms. Patricia Iyer, a successful nurse entrepreneur since 1987 when she started consulting with attorneys who handle cases with medical issues. Pat built a large and very successful legal nurse consulting business that billed over 1 million dollars a year for the last 5 years she owned it before selling it 3 years ago.
Since then, Pat has turned her experiences into a successful coaching program for legal nurse consultants. She now also helps people with expertise turn their knowledge into online courses and books. She serves as a freelance ghostwriter and editor. She knows what it is like to be pregnant and face losing everything, and what it is like to be a millionaire.
She understands the burning desire to be in business. After successfully selling her business in 2015, she serves as an editor and ghostwriter.
---
Selling In A Skirt on iHeart Radio with Judy Hoberman
What Would You Do-Over?
Pat Iyer talks about this topic: Have you ever thought about the woulda, coulda, shoulda ways your life might have been different? While everything does happen exactly as it is supposed to, what would happen if you did have the opportunity to have a do-over? What would you do-over? It is said what doesn't kill you makes you stronger and yet sometimes those challenges seem to last much longer than we thought. You start to think about what would you change, maybe not a complete over-haul but maybe a simple do-over is in store…
Listen in here Pat's segment starts at minute 26.
---
Self Publishing versus Traditional Publishing

When interviewed by Daniel Hall RN JD, Pat shares her experiences with traditional publishing and self-publishing, highlighting the pros and cons of each. Listen in here and also get the PDF here.
---
Creating Success in Legal Nurse Consulting and Ghostwriting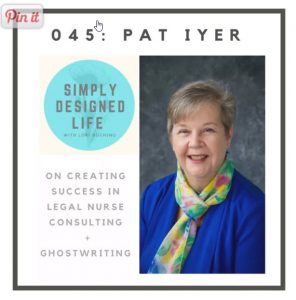 Lori Rochino interviews Pat Iyer on Simply Designed Life podcast. Where many businesses succeed, many more fail. Having sound principles and going back to the foundations—as well as having a little bit of luck and foresight—can make for a successful business. Let's face it, if it were that easy, everyone would start a business. What's great about Pat Iyer is how she's entrepreneurial in every sense of the word as she was able to create opportunities in some of the most serendipitous moments.
Listen in here.
---
Never Stop Learning

Hear Aimee J and Pat Iyer talk on the podcast Chasing Dreams. Pat Iyer has worked with experts since she first began writing and editing books in 1985, all while she excelled in her chosen profession of nursing. In addition to helping people share their knowledge, she has written or edited over 800 chapters, books, case studies, articles, and online courses. She delights in assisting people to share their expertise by writing a book, and she serves others as a development editor and ghostwriter. Listen in here.
---
Nearly Bankrupt Twice, Ghostwriting and Legal Nurse Businesses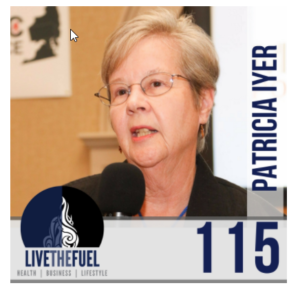 When interviewed by Scott Muldaney, Pat Iyer tells the story of how she went from near bankruptcy twice to business success as a legal nurse consultant and ghostwriter. Listen in here.
---
Pat Iyer, Author, Editor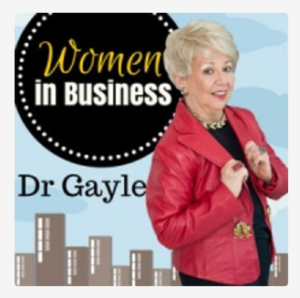 Dr. Gayle Carson draws out Pat Iyer to focus on how she has written or edited more than 800 books, chapters, online courses, articles and case studies and she has written over 1500 blog posts. As a ghostwriter and developmental editor, she works with experts to help them share their brilliance in books and online courses. She speaks to how blogs works for your business, the most engaging types of blog posts and the elements of blogging success.
---
The Business of Legal Nurse Consulting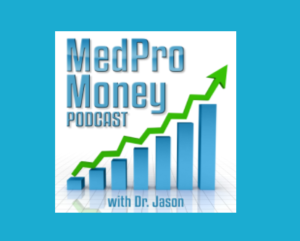 Dr. Jason Atienza interviewed Pat. Legal nurse consulting is an industry that blends medicine and law, and can be an exciting business opportunity for experienced nurses. In this podcast episode, we are joined by Pat Iyer MSN RN LNCC, one of the founders of legal nurse consulting, author and coach. Pat describes why she entered this field, the benefits and real-world challenges, advice for both new and seasoned nurses, and the realities of growing a legal nurse consulting business. Listen to the program here.
---
Invest in Learning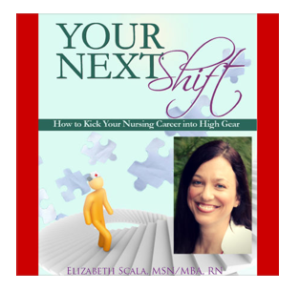 Pat is interviewed by Elizabeth Scala RN in a podcast called "Invest in Learning" for Your Next Shift. Pat has a prosperous nursing career with many different roles including a successful business that she not only ran, but successfully sold. A few take aways from our interview with Pat include:
How a business flop created multiple new opportunities;
Why we need to be responsible for our own learning and growth;
And what the profession of nursing really can offer you!
---
Skyrocket Forward in Your Journey with Entrepreneurship

Jena Rodriquez interviews Pat Iyer for the Brave Entrepreneur Podcast.
Pat Iyer works one on one with business owners who want to get more clients, earn more money and avoid expensive mistakes. Pat draws on her deep expertise as an independent legal nurse consultant. Pat has written, coauthored or edited over 675 books, chapters, case studies, online courses or articles about nursing or legal nurse consulting.
Show Highlights Sometimes you are at a breaking point and you have to make decisions that will require monumental changes in your life. Find out what to do during this time period – and the action steps to take to come out on top. You need to take risks in business. Get Pat's advice for when to take risks, what type of risks to take and the approach to take for each risk. Surrounded by non-supportive people as you build your business? Find out how to handle the naysayers and stay positive and skyrocket forward in your journey with entrepreneurship.
The Power of Publishing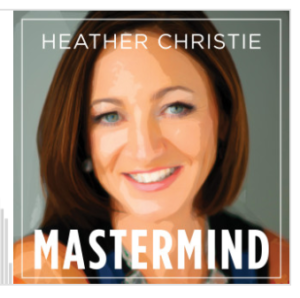 Attorney Heather Christie interviewed Pat Iyer for the Mastermind Podcast of Evolve Global – Think Leadership. As President of the Pat Iyer Group, and the creative force behind EditingMyBook.com Pat is the authority on publishing for executives, small business owners and entrepreneurs.
Pat makes it clear that the best way to share your expertise, establish credibility and reputation among your peers and develop a flow of new clients and customers is to write a book. From her career as a medical liability expert, professional speaker to her new path as an author and coach, Pat has been sharing her experience and expertise for a lifetime.
In this episode, Pat and Heather discuss some of the primary obstacles to publishing for potential authors and how to overcome them. They breakdown the pros and cons of self-publishing versus using traditional publishers and how to get started no matter which route is best for you. They also highlight the unique opportunity to re purpose content you've created (or are creating) for other mediums. Whether that's turning your blog posts into a book, or tweeting the relevant highlights from blogs and podcasts.
---
Flat Broke and Facing Bankruptcy Twice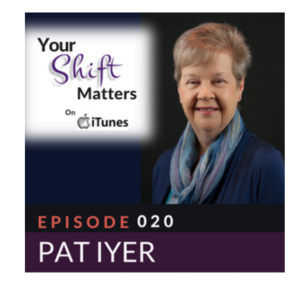 Pat is interviewed by Dana Zarcone on Your Shift Matters. Her episode is "Flat Broke and Facing Bankruptcy Twice". In this episode, Pat Iyer talks about chasing her dream, becoming flat broke, and facing bankruptcy twice! All of this in the midst of expecting their second child. Hear what she had to do to turn it all around despite getting a visit from the "Repo Man". Pat fights back in order to do what's right for her family and her career. Hear what she had to do to change the trajectory of her future and that of her family. She shares what kept her going even in the fear of losing it all. Listen here.
---
Learning to Set Boundaries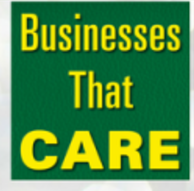 Pat is interviewed by Julie Ann Sullivan for Businesses That Care. In her episode, "Learning to Set Boundaries", she gives tips for developing strong client relationships and shares her biggest regret as an employer. You'll discover:
How Pat's medical background prepared her to lead a growing business.
Pat's method for increasing accountability in her business.
How Pat helps team members learn from their mistakes.
The difference between learning and blaming.
How sending gift packages made a huge difference in Pat's business.
How a difficult employee taught Pat about setting boundaries.
---
Nurse Your Business to Health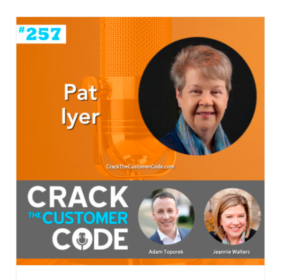 Adam Toporek and Jeannie Walters do a podcast with Pat for Crack the Customer Code. Make no mistake- your customers are touchy too! Are you prepared for those moments when things don't go as planned, expectations are unclear, or tension is expected? Pat shares amazing insights into growing a business with a customer-focused approach – no matter what industry you are in.
Listen in for great advice on creating better experiences in high-stakes situations, and smoothing things over when tension is at an all-time high.
Pat talks about how she increased sales and loyalty by offering a unique experience in her high-stakes business.
How can we defuse tense situations like those which arise around legal and billing issues?
Pat shares tips for forming your business objective around creating standout experiences.
What are some great ways to prepare for and recover from hiccups in a high-stakes experience?
---
The Path to Podcasting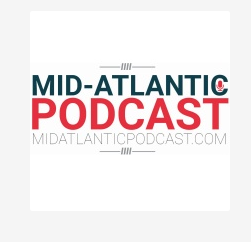 Pat is interviewed by Joe Pardo in a podcast for Mid Atlantic Podcast. Joe asks Pat about her experiences in starting a podcast. Listen to the program here.
---